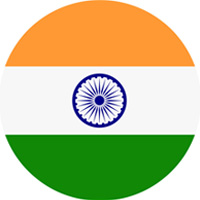 Indian Languages
There are many languages that are being spoken in India. These languages belong to several language families. 78.05% of Indians communicate in Indo- Dravidian language and the Dravidian languages are spoken by 19.64% of Indians.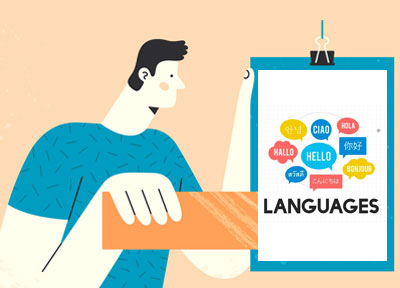 Indian Languages
There are 22 languages in the Eighth Schedule of the Indian Constitution. Some of these languages have also been awarded the distinction of classical languages such as Kannada, Malayalam, Sanskrit, Odia, Tamil, and Telugu. Classical languages are those languages that have a rich heritage and independent nature.
The Census of India of 2001 has listed that there are 122 major languages and 1599 other languages in India. The 2001 Census also noted that the recorded 30 languages were spoken by more than a million native speakers. English is still the most important language in India.
. It is the working language in most of the region. It is being used in higher education and in some areas of the Indian government. Hindi is being predominantly used by the Northern Region and it serves as the lingua franca across much of North and Central India. There are significant amounts of speakers in the Eastern and Northeastern regions who speak Bengali. Bengali constitutes the second most spoken and deciphered language in the country.
The Southern Region of India speaks a language from the Dravidian family.
Need for Localization in India
Indian Economy is represented as a developing market economy. It has become the world's fifth-largest economy by nominal GDP. India has become the third-largest economy by purchasing power parity (PPP). In 2018, India was ranked 142nd by GDP (nominal) and 119th by GDP (PPP) on a per capita income basis by IMF.
Many businesses and countries are eying the Indian market because of the long-term growth prospective of the Indian economy which remains positive. It is due to its young population and corresponding low dependency ratio, investment rates, and healthy savings, and is expanding its integration into the global economy. India has become an eye-catching package as it became the world's tenth-largest importer and the nineteenth-largest exporter.
It cannot be disregarded that with a population of about more than 1.25 cr, India has become a mass consumer of products. Thus, to attract consumers to their products, companies need to connect with them. This can be done by the localization and translation of the product.
However, the tasks of localization and translation are challenging in the Indian Context. States have been organized on linguistic lines. Every State and its culture are different from the next or neighboring state. Thus, one size approach does not fit here. The business has to cater to the respective language audiences in their mother tongue to bridge the gap.
When you localize your business, the product message, services reflect in the consumer choices that people make depending on whether you chose to advertise on their language or not. If your brand is conveying its message to them in their language, they prefer it over another brand, that isn't.
Localization also makes the content more appealing. As a result, more audiences are likely to buy goods and services. People tend to feel regarding the language they speak and they are more likely to purchase goods and services if the corresponding product information is in their native language, hence, increasing your sales.
How We Work
Strategy
We design a strategy by understanding your products for penetrating the target market, the base of users and their native tongues.
Scope of Content to be translated
We are the best-localized agency in India, and we develop dynamic content according to the required region and the platform.
Plans and Budgeting
We ensure that the plan or project is developed based on your budget.
Technological Support
We have a team of experts who will collaborate with you by pairing you with the right technology provider to optimize your business' scalability and profitability.
Customer Experience
We provide an easy-to-use experience to the consumer by ensuring that it is accessible to all by translating the text and laying out aesthetic graphics and fonts.
Contact us
If you want to tip your toes in the ever-growing Indian market, work with us.
With our highly professionalized team with more than a decade of experience, we ensure that we are a one-stop to all your localization and translation needs.
Enquiry Now
if you need us you can always call us or fill in the form underneath.
Related Services
Locations
Other Languages
LETS GO
Let's Make Something Great Together.