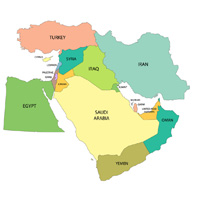 Turkish Translation in India
Turkish Translation Services
At CHL Localization, thanks to our unapparelled Turkish Translation services, we have helped many businesses make inroads in the Turkey market sector. With over 30 years of experience, we have created messages and content that are more likely to resonate with your Turkish speaking audience and influence them to buy your products and services. Our unrivaled reputation in the global Turkish translation market is the most emphatic pitch winner for us.
Our Core Turkish Translation Services
CHL Localization offers Turkish translation services in many languages, majorly in English-Turkish & other 200 language pairs in varied fields of specialization, such as technical, legal, business contracts, medical, literature, and academic subjects.
The following are critical specialized services:
Turkish Translation of Documents
Transcription to and from Turkish
Interpretation to and from Turkish
Turkish Marketing Collateral Translation
Turkish Desktop Publishing projects
Turkish Content and Copywriting
Turkish Voiceovers and Subtitling
Turkish Editing and Proofreading
Turkish Customer Service Solutions
Turkish Localization of Software and Documentation
Hire the Best Translation Services. Boost Your Profits
Get your documents translated to boost sales and make your global business more successful through communication in the local language. Call now at +91-9818333952 or mail us at info@chllocalization.com.
The Best Turkish Translation Services
CHL localization has native Turkish Translators experienced and professional with a detailed knowledge of the Turkish language. Our team consists of native Turkish translators who have extensive knowledge of the Turkish language, grammar, formatting, regional dialects, sentence making, and more complex aspects.
We have successfully handled many big corporations' large-scale requirements across the globe and easily manage challenging assignments coming from your end. At CHL localization, we ensure that the type of data you share with us, whether it's personal or professional, remains confidential. We have a strict and redefined privacy policy to safeguard your privacy. Our certified Turkish translators maintain the highest quality standard of our services throughout the project. Our team ensures that the end output is error-free. Our experienced team of professional provide you services with a quick turnaround time. We always ensure timely delivery even within short deadlines, no matter how complicated and bigger your project is.
We have native professional Turkish translators who are fully aware of cultural gaps. To ensure that the end output holds cultural meaning, we translate the content considering regional and dialect differences.
Why Turkish Translation Services Holds Importance for You
Turkish is one of the most widely spoken languages in Turkey. It is the official language of Turkey and one of the official languages of Croatia. It has approximately 70-80 million speakers around the world. Outside Turkey, the language is also spoken in Iraq, Syria, Germany, Greece, North Macedonia, Austria, Bulgaria, Northern Cyprus, the Caucasus, and other parts of Europe and Central Asia.
Turkish has also gained official status in 38 municipalities in Kosovo, including Mamusha, two in the Republic of North Macedonia, and Kirkuk
Governorate in Iraq
Tukey has recently emerged as one of the emerging markets that thrive for global economic growth. Therefore, Turkish translation becomes even more imperative. Turkey has seen constant growth over the last decade.
If you are a business looking to make inroads in the Turkish-speaking population, then hiring a Turkish translation agency is very beneficial for your business. For entrepreneurs planning to start or expand the business globally in Southeastern Europe, Central Asia, and the Middle East, it is best to use native Turkish translators to get their documents translated into the Turkish language.
It is ideal for localizing your products and services in the Turkish language and sending your message across to the target audience in the native language. It has been recognized that the demand for translation in the Turkish language is moving up at a much quicker pace because firms from other countries are leading Turkey to avail of numerous rewarding opportunities. Therefore, no matter which industry your business belongs to, a translation will help you penetrate Turkish markets with multiple advantages. This approach will help the consumers make the decisions to buy from you, thus increasing your sales and boosting your growth.
Let's Work Together
Get your content translated into the Turkish language or to any language of your choice. Call now at +91-9818333952 or mail us at info@chllocalization.com.
CHL Localization provides translation services in Turkish language in the following combinations:
Turkish to English translation services
English to Turkish translation services
Turkish to English localization services
English to Turkish localization services
Enquiry Now
if you need us you can always call us or fill in the form underneath.
Related Services
Locations
Other Languages
LETS GO
Let's Make Something Great Together.