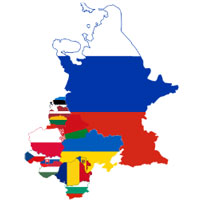 Portuguese Translation in India
Portuguese Translation Services
Portuguese originated in the Iberian Peninsula. It is the official languages of Portugal, Brazil, Mozambique, Angola, Guinea-Bissau, and Cape Verde. The language has semi-official status in places like East Timor, Chinese Macau, and Equatorial Guinea.
Portuguese is spoken by more than 250 million people across the world. It is the sixth most natively spoken language in the world and the third most spoken language in Europe. In the southern hemisphere, it is the most spoken language.
Importance of Portuguese Translation
Some major economies of the world, like Brazil and Portugal, use Portuguese as both common and official languages. Also, some tourist places like the Caribbean islands use Portuguese as part of their culture.
To carry out business transactions or communicate with the local governments or spread your marketing message in Portuguese speaking regions, you need Portuguese Translation Services.
It is here, we, the CHL Localization, a Portuguese translation agency, will help you.
Portuguese to English and English to Portuguese Translation Services
We at CHL Localization promise to address your Portuguese translation and related services. We specialize in technical manuals and documentation, and over the years, have gained a lot of experience by working closely with reputed companies-in a variety of industries. So, if you are looking towards Portuguese to English translation and English to Portuguese translation services, you know where to look.
Portuguese Language
Portuguese is the official language of Portugal and is spoken by over 191 million people worldwide. It is considered as the eighth most spoken language in the world and is spoken in more than 34 countries including Andorra, Angola, Antigua and Barbuda, Belgium, Brazil, Canada, Cape Verde Islands, and China. The Portuguese language uses Latin script.
What Do We Do?
We are the best Portuguese translator in India. We offer professional Portuguese language translation in various domains. Our network of experienced and professional Portuguese translators are native language experts. We carry out our services across major cities in India like Delhi, Chennai, Bangalore, Mumbai, Pune, and Hyderabad.
How Do We Do It?
Language translation is not about translating words from one language to another. It involves maintaining the tone of the source text intact, keeping the message of the text intact, making the text culturally appropriate for the target audience, and more. At CHL, through our various services, we take care of all these translation needs.
Our team has immense experience in translating complex texts with all its jargon or technical terms into the target language. We provide the translation of texts from across domains like medicine, finance, legal, science & technology, etc.
Through our rigorous translating processes, we make sure that the meaning of the translated text is consistent with the original. We also make sure that the design of the text is similar to the original.
The Services We Offer
Portuguese to English Translation
English to Portuguese Translation
Portuguese Localisation Services
Subtitle translation
Transcription translation
Portuguese Audio and Video Translation
Apart from these, we also offer voice over and interpretation in Portuguese.
Our Linguists at CHL Localization
We at CHL Localization are committed to keeping your message consistent so that you can engage new customers while controlling your brand identity on a global scale. There is a multitude of services that we have on offer, including multilingual desktop publishing, website/document translation, typesetting, legal translations, interpretation, Portuguese to English localization, and English to Portuguese localization services.
Why Wait?
It is time you shed your doubts and hire us. You can contact us anytime to know about services and pricing.
We assure you that our services are affordable and the deliveries are on-time.
Way Forward...
At CHL Localization, we aim to offer you cost-effective solutions without compromising on quality. So get in touch with us anytime and we will give you a brief of all our services, along with a free quote.
Enquiry Now
if you need us you can always call us or fill in the form underneath.
Related Services
Locations
Other Languages
LETS GO
Let's Make Something Great Together.