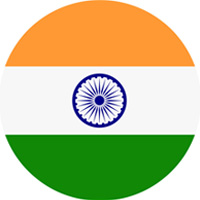 Telugu Translation in India
Telugu Translation Services
At Chl localization, we provide certified Telugu translation services with high quality and accuracy. We have professionally trained certified native Telugu speaking translators to meet your unique needs. We just do not provide Telugu to English and English to Telugu translation, but we also offer interpretation, localization & other languages solutions. Get our expertise and overcome the language barriers for successful results.
Our Language Translation Services in Telugu
We offer you a broad range of translation services that can help you get closer to your target audience. Get in touch with CHL Localization and tell us about your Telgu language service requirements, including the following:
Telugu Translation of Documents
Transcription to and from Telugu
Interpretation to and from Telugu
Telugu Marketing Collaterals Translation
Telugu Desktop Publishing projects
Telugu Content and Copywriting
Telugu Voiceover and Subtitling
Telugu Editing and Proofreading
Telugu Customer Service Solutions
Telugu Localization of Software and Documentation
The Best Telugu Translation Services
If you are looking for a professional language service provider in Telgu, CHL localization offers you a complete set of solutions to meet the needs of our worldwide clientele. We understand how important it is to deliver the projects on time, and thus our native Telgulinguists workaround 24/7 to deliver your projects on time and under budget.
We have hired top-notch, experienced Telgu translators that have proficiency in various subjects matter. Our translators have domain expertise in multiple industries, including Information Technology, Telecommunication, Medical and Health care, Manufacturing, Financial Services, Legal, Education, e-learning, e-commerce, etc.
As one of the leading translation agency in India, we are proud of our work values of transparency and accountability. We do not charge you any hidden prices; instead, we adopt a flexible pricing policy. We also ensure full security and confidentiality measures taken for the content provided by the client.
More than thousands of businesses and individuals in over 100 countries has benefitted from CHL localization and translation expertise of more than 200 language pairs.
CHL localization has more than 30 years of experience in translation services. We deliver quality content and your message clearly through accurate and appropriate translation into Telgu and various other combination languages.
Reach Out To Us
If you are searching for Telugu translators who have a good hold over both the written and spoken language, CHL Localization is the right choice. Call now, at +91-9818333952 or mail us on info@chllocalization.com
Demand for Telugu Translation
Telugu is a native language to India and comes from the family of South-central Dravidian language. Telugu has been granted the official status and is recognized as one of the 22 constitutionally recognized language, standing alongside Hindi, English and Bengali. Telugu is spoken predominantly in the Indian states of Telangana, Andhra Pradesh, and Yanam district of Puducherry, where it is also the official language. In Odisha, Chhattisgarh, Tamil Nadu, Kerala, Karnataka, Maharashtra and Andaman and Nicobar Islands, it has attained the status of a linguistic minority. It has also been designated as a classical language of India by the Indian government.
Around 74 million people speak Telugu in India. Among the number of native speakers in India, Telugu ranks third in the population and sixteenth in the Ethnologue list of most-spoken languages worldwide.
In the United States, where there is a large diaspora of Telugu-speaking community, Telgu has become the fastest-growing language in the region.
Hyderabad, the capital of Telangana, has become a significant central hub for Information Technology companies in India. It is essential that you use translation and localization services because of the concentration of firms specializing in Electronics, Infrastructure, Agriculture, and software products in Telangana and to reach the target audience in their language.
CHL Localization provides Telugu translators in specific areas like Non-Technical, Technical, Legal, Retail, Advertising/Marketing, Financials, Life-Science, among others.
Let's Work Together
Our Customer executives are always available 24/7 for all of your translation services requests. Call now at +91-9818333952 or mail us on info@chllocalization.com to get your free quote in less than 10 minutes!
CHL Localization provides translation services in Telugu language in the following combinations:
English to Telugu translation and localization
Telugu to English translation and localization
Enquiry Now
if you need us you can always call us or fill in the form underneath.
Related Services
Locations
Other Languages
LETS GO
Let's Make Something Great Together.