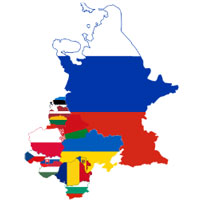 Russian Translation in India
Russian to English and English to Russian Translation Services
At CHL Localization, we offer Russian translation work, along with 200+ other languages. We have a maintained high caliber of work and have an exemplary quality control with meticulous attention given to each and every detail. Our delivery of Russian to English translation and English to Russian translation services is done on time and within your budget
Russian Language
Russian was the official language of the former USSR and is one of the formal UN languages. It is spoken by 277 million speakers worldwide and is considered the fifth amongst the most spoken languages in the world. Along with Russia, this language is also used in more than 30 countries including Armenia, Azerbaijan, Belarus, Bulgaria, Canada, China, Czech Republic, and Estonia. Russian uses the Cyrillic script.
Why Choose CHL Localization?
We keep very clear channels of communication with all our clients to ensure that they are satisfied with the work at every stage of the translation. We offer services such as copywriting, proofreading, transcription, multi-lingual SEO, and Russian to English localization and English to Russian localization services. You can expect accurate work regardless of the nature and size of the work.
Way Forward...
You can ask for any number of services and we will give you a free quote accordingly. Choose the combination of Russian translation services that suit your need and we will give you our best.
Enquiry Now
if you need us you can always call us or fill in the form underneath.
Related Services
Locations
Other Languages
LETS GO
Let's Make Something Great Together.