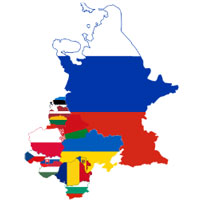 Norwegian Translation in India
Norwegian to English and English to Norwegian Translation Services
If you are in search of Norwegian to English translation and English to Norwegian translation services, then look no further. We at CHL Localization understand the importance of multilingual communication and offer reliable and accurate solutions. We will deliver the best results that promise o remain within your budget, with the least turn-around time.
Norwegian Language
Norwegian is the official language of Norway and is spoken by over 5 million people worldwide. The other nations that speak this language include Canada, Ecuador, Sweden, UAE, and the USA use Norwegian. It uses the Latin script.
CHL Localization for Best Translation Services
At CHL Localization, we focus on churning out result-oriented, quality work. Our experts supervise your project to the furthest extent and are available at all times to assist your translation work. The services offered by us include file layout and formatting, interpretation, multicultural marketing, Norwegian to English localization, and English to Norwegian localization services. Whatever your requirements are, be sure that we will fulfill them with great confidence.
Way Forward...
We want to be a part of your company and grow with you. Give us that chance and browse our website to know-how. Do contact us and get a free quote for your Norwegian translation and localization services -
Enquiry Now
if you need us you can always call us or fill in the form underneath.
Related Services
Locations
Other Languages
LETS GO
Let's Make Something Great Together.