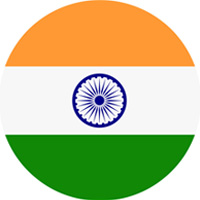 Gujarati Translation Services in India
Gujarati Translation Services
At CHL localization, we provide various Gujarati translation services. With over hundreds of translators, we cover many industries and different translation needs that your business may require. Whether your business needs regular translation, subtitling, localization, transcription or something completely different related to language translation, CHL localization is the one-stop solution for your all language translation needs.
Our Language Translation Services in Gujarati
We offer simple, fast and affordable Gujarati translation solutions right at your fingertips. With over 30 years of experience and access to over hundreds of highly qualified professional and native translators, we assign the best experts to meet your specific needs. You can keep track of all your translation projects with our easy-to-use platform and access our online guidance. We provide various translation services, including:
Gujarati Translation of Documents
Transcription to and from Gujarati
Interpretation to and from Gujarati
Gujarati Marketing Document Translation
Gujarati Language Desktop Publishing
Gujarati Content and Copywriting
Gujarati Voiceovers and Subtitling
Gujarati Editing and Proofreading
Gujarati Customer Service Solutions
Gujarati Localization of Software and Documentation
Delivering Excellence in Gujarati Translation Services
At CHL Localization, we understand that the brand and tone of voice are the most significant part of products and services, and thus we take pride on matching you to the same professional translators for your various projects. This ensures consistency and accuracy throughout your project.
Our native Gujarati translators also make sure that your projects are not only translated but also localized and ready to be used directly to reach the targeted location.
Once we receive your project, our team of account managers will assist and guide you so that you receive precise and quality translations that reflect your line of work, tone of voice and brand identity.
Our certified translators pay attention to minor details, customizing your professional translations to fit the target market and culture; including dates, numbers, currencies and cultural references.
We provide certified Gujarati translations in more than 200 pairs of language combinations.
Want to get your project translated?
Get the help of our certified Gujarati translators who deliver high-quality work under tight deadlines. Call now, at +91-9818333952 or mail us on info@chllocalization.com
Need For Gujarati Translation Services
The native people predominantly speak the Gujarati language of Gujarat, a western state of India. In India, it has been granted official status. It has also been proclaimed as an official language in the union territory of Dadra and Nagar Haveli and Daman and Diu. The Gujarati language uses the unique Gujarati script which has its origin in the Brahmi alphabet.
About more than 60 million people worldwide speak Gujarati. Gujarati is also recognized and taught as a minority language in the neighbouring states of Rajasthan, Madhya Pradesh, Tamil Nadu, Maharashtra, and the union territory of Delhi. Internationally the language is spoken in the UK, USA, Kenya, Tanzania, Uganda, South Africa, Fiji and New Zealand. Elsewhere the Gujarati language is also spoken in Singapore, Indonesia, Australia, and Middle Eastern countries such as Bahrain.
India is currently enjoying exponential economic growth, and Gujarat is the hub of industry, banking and finance and trade sector. This makes the Gujarati language an essential tool for business for international companies looking to play a major role in this evolving market.
Whether you are a small tech start-up or a big multinational company, if you want to invest in the infrastructure, IT sector, agriculture value chain, or small and medium enterprise sectors, oil and gas, textile, and leather sectors, you should target the Gujarat speaking population.
CHL localization delivers an accurate Gujarati translation service hiring only trained and professional native Gujarati translators. Our translators have specialized expertise in various industries, including Telecommunication, Information Technology, Medical and Health care, Manufacturing, Legal, Education, e-learning, Financial Services, e-commerce, etc.
Our rigorous screening, coupled with multiple platforms to ensure accuracy has made us the most sought after translation agency.
Work with the Best Translation agency.
Tell us more about your needs, and we will ensure that we satisfy all your requirements. Call now, at +91-9818333952 or mail us on info@chllocalization.com.
CHL Localization provides translation services in Gujarati language in the following combinations:
Gujarati to Hindi translation services
Hindi to Gujarati translation services
Gujarati to English translation services
English to Gujarati translation services
Enquiry Now
if you need us you can always call us or fill in the form underneath.
Related Services
Locations
Other Languages
LETS GO
Let's Make Something Great Together.