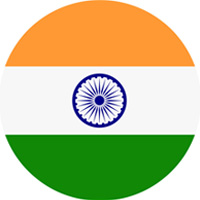 Sanskrit Translation in India
Sanskrit Translation Services
If you search online, you will find several translation vendors in the market, but CHL localization has become a leader in certified Sanskrit Translation Services. We have native Sanskrit translators that deliver quality content at an affordable price. If you outsource your translation services to us, you will get the assurance of our more than 30 years of experience. Join us and let not any language hinder your path to your success.
Our Language Translation Services in Sanskrit
Language translation services provide a Sanskrit translator which translates your documents and website into different languages to reach the target audience. Get in touch with CHL Localization and avail of the following services that we offer:
Sanskrit Translation of Documents
Transcription to and from Sanskrit
Interpretation to and from Sanskrit
Marketing Collaterals to and from Sanskrit
Sanskrit Desktop Publishing projects
Sanskrit Content and Copywriting
Sanskrit Voiceover and Subtitling
Sanskrit Editing and Proofreading
Sanskrit Customer Service Solutions
Sanskrit Localization of Software and Documentation
Pioneer in Sanskrit Translation Services
At CHL Localization, we understand that translation is more than a transaction. It's a connection which overcomes barriers and bridges, cities, countries, communities, and families. The Sanskrit language is complex and ancient language; it is filled with nuances that involve high proficiency in the language. That's why businesses and governments around the world trust CHL and our certified Sanskrit translators to help communicate with their global audience.
Our team of native-speaking Sanskrit translators can take any material and translate it into over 200 languages. With CHL, you can rest assured that your any project will meet and exceed the highest international standards!
Our native Sanskrit translators have a wide range of domain expertise in various industries, including e-learning, e-commerce, Medical and Health care, Information Technology, Telecommunication, Financial Services, Manufacturing, Legal, Education, etc.
At our core, we are a committed team of communicators that make meaningful connections. It may sound fairly simple, but it can get pretty complicated. Beyond the translations, we also have to deal with deadlines, confidentiality and budgets and other factors that have nothing to do with the words and everything to do with the results!
We absolutely get that. Determining the perfect way to support your success is the very first connection we'll make.
Contact our Team
To find out more about how we can provide you with high quality and cost-effective Sanskrit translations, please at +91-9818333952 or mail us on info@chllocalization.com
Demand for Sanskrit Translation Services
In Hinduism, Buddhism, and Jainism, Sanskrit is the traditional language and one of the most important languages. The Sanskrit language has been constitutionally recognized among the list of 22 languages. Uttrakhand, an Indian state has granted Sanskrit the official status. Sanskrit holds a high place in Indi-European language because it is used mainly in religious and scientific conversation.
Around more than 1 million people in India speak the Sanskrit language. The Sanskrit language holds high regard, and its reach goes across beyond the Indian subcontinent. Sanskrit language has been widespread reach and was adopted in Southeast Asia and Central Asia through monks, religious pilgrims and merchants. Sanskrit manuscripts have been found in China, Vietnam, Laos, Indonesia, Thailand, and Malaysia.
If you want to gain access to the South-East Asian market and its people, then you should target the Sanskrit speaking population and hence, localize all your business documents in the Sanskrit language. It is important that you hire a Sanskrit translation service for ensuring translation and localization of your documents in the various sectors, such as infrastructure, IT sector, or small and medium enterprise sectors, oil and gas, agriculture value chain, textile, and leather sectors, etc.
CHL Localization ensure that we provide precise and genuine services by introducing you to 24*7 available staff and benevolent service. While you relax, we will deliver the certified translated documents as per your necessity.
Reach Out to us.
To know more about our Translation Services and clear any doubts, Call now at +91-9818333952 or mail us on info@chllocalization.com to avail your quotes within minutes.
CHL Localization provides translation services in Sanskrit language in the following combinations:
Sanskrit to English Translation
English to Sanskrit Translation
Enquiry Now
if you need us you can always call us or fill in the form underneath.
Related Services
Locations
Other Languages
LETS GO
Let's Make Something Great Together.