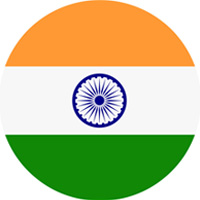 Bengali Translation Services in India
Bengali Translation Services
CHL Localization provides high-quality Bengali translation services using a trained and talented team of native Bengali translators. We promise you the most accurate, highest quality certified translation services, interpreting solutions and localization services in the industry. And we deliver these services to you at any time of the day. You focus on expanding your business around the world; we will focus on top-notch Bengali translation services that lead you there.
Our Language Translation Services in Bengali
If you are looking for the best Bengali translation services, then you have come to the right place. We provide a customized and cost-effective solution for a variety of translation services, including:
Bengali Translation of Documents
Transcription to and from Bengali
Interpretation to and from Bengali
Bengali Marketing Documents Translation
Bengali Desktop Publishing projects
Bengali Content and Copywriting
Bengali Voiceovers and Subtitling
Bengali Editing and Proofreading
Bengali Customer Service Solutions
Bengali Localization of Software and Documentation
The Best Bengali Translation Services
Engaging and accurate translations are the need of the hour. They are a game-changer for your business. Bengali translation services can help you connect with native Bengali speakers and significantly enhance your brand image. Previously, you might have to spend hours finding the best translation agency in India. On top of that, many translation agencies make you wait for weeks before you get your first translation draft delivered back to your office.
With CHL Localization, you never have to set foot in a translation office again. Just upload your documents for translation online on our flawless online platform, and our native professional translators can translate the documents accurately. Your documents are translated by the most competent, professional, and experienced translators whether be it a legal, academic, medical, or any other field.
We have placed rigorous quality checks at every step of the way so that there are no grammatical and spelling errors. Our translators have the proficiency to engage the audience by grabbing audience attention, which are easy to read and have a natural flow. Our team delivers premium human quality translations that help you stand out from your competitors.
We provide Bengali translation services in more than 200 pairs of language combinations. We provide a fully certified and cost-effective translated document whether you have a college transcript, literary piece, or a legal and medical article that you need to translate to Bangla or from Bangla.
We are here for You!
Our team is available 24/7 to answer all your questions instantly via live chat, email, or phone. Reach out to us and get the Bengali translation services that you deserve. Call now, at +91-9818333952 or mail us on info@chllocalization.com.
Need For Bengali Translation Services
The Bengali language is an Indo-Aryan language and is spoken in Bengal, an eastern state of India. It is the most widely spoken language in eastern India. Bengali is also the native language of Bangladesh. Bengali language is derived out of Sanskrit, the ancient Indian language, and uses the Bengali script. Bengali or Bangla as it is termed locally, is one of the official Indian languages and second most prevalent of the 22 scheduled languages of India, after Hindi. Bengali has also been accorded the official status in the states of West Bengal, Tripura and the Barak valley in Assam.
Bengali is ranked as the seventh most spoken language in the world. About more than 200 million people use Bengali as their first language worldwide. Bengali speaking people are also present in the regions of Arunachal Pradesh, Delhi, Chhattisgarh, Jharkhand, Nagaland Meghalaya, Mizoram, and Uttarakhand. Bengali diaspora also resides in the US, UK, UAE, Singapore, and the Middle East etc.
If you want to gain a foothold among the Bengali speaking population, you should get the best translation agency to translate documents in the Bengali language to reach this vast audience.
Seize the Opportunities by Hiring the Best Translation Agency
Save your valuable time and money by getting your documents translated from the competent and experienced native translators. Call now, at +91-9818333952 or mail us on info@chllocalization.com
CHL Localization provides translation services in Bengali language in the following combinations:
Bengali to Hindi translation services
Hindi to Bengali translation services
Bengali to English translation services
English to Bengali translation services
Enquiry Now
if you need us you can always call us or fill in the form underneath.
Related Services
Locations
Other Languages
LETS GO
Let's Make Something Great Together.