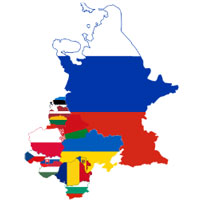 Spanish Translation in India
Spanish Translation Services
Spanish is spoken in Spain and Latin America. It is the official language in 22 countries, including the United Nations Organisation (UNO). Some of the Spanish speaking countries are Argentina, Australia, Belgium, Bolivia, Canada, Chile, Colombia, Costa Rica, Cuba, Dominican Republic, Finland, and France.
Spanish is the second most spoken native language with 400 million speakers and the fourth-most spoken language in the world. It belongs to the Ibero-Romance group of languages, which were developed after the break up of the Roman empire. The Spanish language uses Latin scripts.
Spanish is the official language of Spain and is spoken by over 417 million people worldwide.
Spanish is one of the six UN languages. Spanish is considered the fourth most spoken language in the world. Spanish is also spoken in more than 43 countries including Andorra, Argentina, Aruba, Australia, Belgium, Belize, Bolivia, Canada, Cayman Islands, Chile, Colombia, Costa Rica, Cuba, Dominican Republic, Ecuador, El Salvador, Equatorial Guinea, Finland, and France. Spanish uses the Latin script.
The Need for Spanish Translation Services
Globalization has surpassed all types of barriers, especially the language barrier. With Spanish being spoken widely across the world and an official language in many countries, Spanish translation opens up immense opportunities for businesses, individuals, and government agencies.
Here lies the importance of Spanish Translation Services. It helps your marketing messages reach the target audience and boost your sales. In essence, language translation serves as a bridge between your organization and your global clients.
As Spanish is a complex language with many dialects spoken across the world, you need a skilled Spanish translation agency - the CHL Localization.
If you're looking forward to succeeding in the global market, think about CHL Localization
We, at CHL Localization, are committed to simplifying the most complex of the language barriers. As a result of our inclination towards and expertise in translation services, we have been offering Spanish translation services. Today, the world is a global village and no one wishes to lose an opportunity just because of the difficulty of understanding a language. We have been catering to the Spanish translation needs of global organizations. Spanish, one of the popular languages around the world, is spoken across more than 43 countries.
About Us
At CHL Localization, we are committed to simplifying the complexity of language translation. Being a professional Spanish translator in India, we provide translation services in all Spanish dialects. We focus on quality work at cost-effective prices. Our network of qualified and experienced translators are native language speakers, you may not need to worry about localization errors. We provide translation for all types of domains and contents.
We manage simple to complex localization workflows and handle any volume. Our team delivers projects with quick and accurate results.
CHL Localization takes pride in being amongst the leading contenders of Spanish translation India. As a matter of fact, Spanish is one of the six recognized UN languages. Our translators strive hard to deliver the best standards in translating Spanish. So, from translation to localization of content, everything is done with an attention to detail. Be it a small excerpt or full body text, our translation experts have been delivering each of the projects with timeliness and precision.
Benefits of Choosing Us
Experienced and certified Spanish translators with domain knowledge
Proficiency in translating various documents
Translate documents from any format. Common type of documents that we translate are HTML, XML, PDF, InDesign files.
To ensure quality and consistency, we use CAT tools.
Quick turnaround time, and
Cost-effective Spanish translation services
Our Services
Spanish to English translation service
English to Spanish translation service
Spanish to English Localization service
English to Spanish Localization service
Medical Translation Services
Spanish audio and video translation services
Contact Us
If you are serious about getting high-quality translation, then you are in the right place. We have a dedicated and qualified team of translators for your Spanish translation projects.
Contact us to get a free quote in minutes or talk with our experts for further information.
Enquiry Now
if you need us you can always call us or fill in the form underneath.
Related Services
Locations
Other Languages
LETS GO
Let's Make Something Great Together.