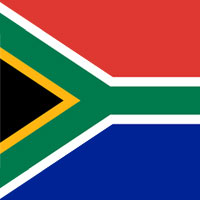 Lingala Translation in India
Lingala to English and English to Lingala Translation Services
With a team of highly qualified and reliable language experts, we at CHL Localization offer a gamut of services for your Lingala translation needs. Combining our expertise with technology and recent trends, we promise to deliver Lingala to English translation and English to Lingala translation services. Our streamlined processes ensure result-oriented solutions that are reliable and of high quality.
Lingala Language
Lingala is spoken in Congo by more than 8 million people and is prominent in Congo-Brazzaville and other Central African Republic regions. Lingala belongs to the Ngala Group of Bantu. There are many varieties of Lingala and uses one of two styles, either the classical Lingala or popular Lingala.
Why Choose our Linguists at CHL Localization?
We understand that global brand integrity is determined by consistent translation. To make a mark in any market, communicating in their language is a must. Keeping this in mind, we offer a lot of services to our credit. To name a few, we have transcriptions, subtitling, document translation, simultaneous /consecutive interpretation, Lingala to English localization, and English to Lingala localization services; which can be availed across all mediums.
Way Forward...
Do not hesitate to contact us at any time and we will give you a free quote for your Lingala translation and localization services.
Enquiry Now
if you need us you can always call us or fill in the form underneath.
Related Services
Locations
Other Languages
LETS GO
Let's Make Something Great Together.