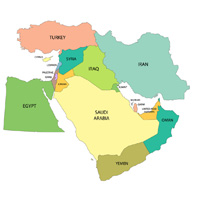 Mongolian Translation in India
Mongolian Translation Services
CHL localization acts as the guide for our clients and markets needing Mongolian translation services. We break the language barrier for you and push for understanding irrespective of language. We are the language solutions provider and support all business cycles, from legal translation services to marketing and website translations and localization and officially certified translations. We let our clients do their work and take their language problem on us. Our Mongolian translation services are a part of our objective to get the most useful language solution, ensuring that you are met with the best possible outcome.
Our Core Mongolian Translation Services
CHL Localization consists of expert Mongolian translators who have the education and experience to translate from not only English to Mongolian and Mongolian to English but also in diverse languages into Mongolian or from Mongolian into other languages. We provide high-quality, translated documents in various fields of industry.
The following are critical specialized services:
Mongolian Translation of Documents
Transcription to and from Mongolian
Interpretation to and from Mongolian
Mongolian Marketing Collateral Translation
Mongolian Desktop Publishing projects
Mongolian Content and Copywriting
Mongolian Voiceovers and Subtitling
Mongolian Editing and Proofreading
Mongolian Customer Service Solutions
Mongolian Localization of Software and Documentation
Hire the Best Translation Services. Boost Your Profits
Get your documents translated to boost sales and make your global business more successful through communication in the local language. Call now at +91-9818333952 or mail us at info@chllocalization.com.
The Best Mongolian Translation Services
At CHL localization services, we genuinely believe that for reliable translations, one needs to have certified Mongolian translators in their team. We simply do not convert words but instead keep their literal meaning alive. Within a marketing environment, our team translates the content into any language that you want. We want your message to be reached to a vast audience, and therefore, we carefully localize the content.
The Mongolian language differs slightly, and depending on the target language, the content is carefully localized. Therefore, to keep the accurate content, we always ensure that your documents and other materials are always translated by a certified Mongolian speaker from the native region of the world which you want to address.
To make the Mongolian translation as accurate as possible, we accommodate your personalized needs and ensure that the translated documents are as reliable as possible. We not only have the native translators who have the first-hand experience with your businesses, but they are specialists in their field. Whether you need legal translation services, medical translation services, or website translation, we've got you covered!
Our flexible method empowers us to construct our services around every individual request. We modify our level of intensity corresponding to your desires, representing our solutions appropriate for all budgets and project sizes. In translation, in many instances, the cost of getting it wrong far surpasses the cost of getting it right! But with our translation services, you are guaranteed trustworthiness, accuracy, and professionalism.
We offer documents in the field of marketing,engineering, automotive, finance, gaming, telecommunications,hospitality, biotechnology, commerce, legal, education, medical, tourism e-learning, FMCG, technical, IT, agriculture, pharma, defense, web development, along with professional website translation and app localization.
Why Mongolian Translation Services Holds Importance for You
Mongolian is the official language of Mongolia. It is the most widely spoken and best-known member of the Mongolic language family. Approximately 5.2 million people, including the vast majority of Mongolia and many of the ethnic residents of the Mongolian region and the People Republic of China, speak the Mongolian language.
The Mongolian language is spoken in Chinese provinces, and it comes from the family of Turkish, Japanese, and Korean languages. In the Inner Mongolian Autonomous Region of China, the people residing there continue to use the Mongolian script written vertically.
CHL localization provides Mongolian translation services in over 200 different languages. As a fast-growing translation agency, we pride ourselves on working with the best native Mongolian translators and leading businesses. We work in rare languages that other translation agencies may not offer to you. Mongolian translation services are becoming a popular request among our clients due to the growth in the market.
We work with various clients, from locally based SMEs to some of the world's largest organizations. We have facilitated a translation process that guarantees accurate translations and ensures fast turnaround times, and competitive pricing.
Let's Work Together
Get your content translated into the Mongolian language or to any language of your choice. Call now at +91-9818333952 or mail us at info@chllocalization.com.
Enquiry Now
if you need us you can always call us or fill in the form underneath.
Related Services
Locations
Other Languages
LETS GO
Let's Make Something Great Together.