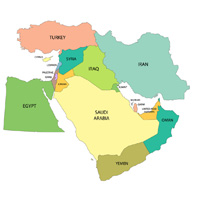 Slovenian Translation in India
Slovenian to English and English to Slovenian Translation Services
For businesses to strive in today's dog-eat-dog competition, it is important that the customers understand what you are trying to communicate. Any language barrier can prove to be disastrous. To avoid this, we at CHL Localization are there to help you with the translation of over 200+ languages including Slovenian to English translation and English to Slovenian translation services.
Slovenian Language
The official language of the Republic of Slovenia is Slovenian. Excluding that country, it is spoken in more than 10 other countries that include Italy, Austria, Canada, Croatia, Australia, and South America. Over two and a half million people use this language around the world. Using the Roman script, Slovenian has over 50 different dialects and sub-dialects. It belongs to the Slavic family and is related to Croatian and Serbian too.
Why Choose our Linguists at CHL Localization?
We maintain stringent levels of quality control and accuracy, irrespective of the nature and size of the work. You can take benefit of different services like Document Translation, Multilingual Desktop Publishing, Video Captioning, and Subtitling, and Slovenian to English localization and English to Slovenian localization services. We maintain a transparent communication channel with our clients during the translation process.
Way Forward...
Feel free to get in touch with our experts and get a free quote for any combination of desired services.
Enquiry Now
if you need us you can always call us or fill in the form underneath.
Related Services
Locations
Other Languages
LETS GO
Let's Make Something Great Together.