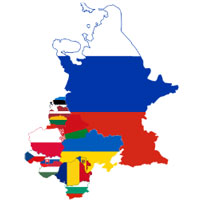 Italian Translation in India
Italian to English and English to Italian Translation Services
Translate your marketing materials, sales documents, and all other promotional content from English into Italian and vice versa with our translation services. At CHL Localization, we have language experts who specialize in most industries and markets and can easily translate your files into other international languages. Accurate, fast, and completely reliable, our project managers ensure fast deliveries of your translation projects.
Italian Language
Italian language is the official language of Italy and is spoken by over 62 million people worldwide. Apart from Italy, it is also spoken in over 30 countries like Argentina, Australia, Belgium, Bosnia-Herzegovina, Brazil, Canada, and Croatia. It uses the Latin script.
Why Choose our Linguists at CHL Localization?
To us, at CHL Localization, high quality and accuracy rank high on priority, down to the very last letter. We understand the cultural and language implications that businesses have and therefore ensure error-free submissions to prevent any disruption of messages imparted by your content. You can choose from our vast range of services on offers, like copywriting, typecasting, desktop publishing, subtitling, and interpretation. Italian to English localization and English to Italian localization services can also be availed. Our linguists are well versed in Italian to English and English to Italian translation services and go a long way in catering to your immediate requirements.
Way Forward...
Contact us to get free quotes for all your Italian translations. We guarantee the best quality, great customer service, highly competitive turnaround times, and accuracy.
Enquiry Now
if you need us you can always call us or fill in the form underneath.
Related Services
Locations
Other Languages
LETS GO
Let's Make Something Great Together.