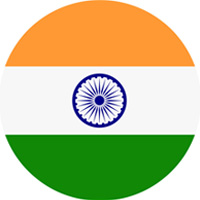 Manipuri Translation in India
Manipuri Translation Service
Looking for a professional Manipuri Translation Services? Then you have come to the right place, we are the leading translation agency serving corporate and individual's clients throughout the world in more than 200 languages. We provide professional Manipuri translation services for several industries ranging from finance to legal to medical and technical translations. Achieve professional success by overcoming the language barrier!
Our Language Translation Services in Manipuri
If you want to get anything translated from any language to Manipuri and Manipuri to that target language, tell us about your requirements. Our team is here to assist you. We offer a wide range of Manipuri translation services, including:
Manipuri Translation of Documents
Transcription to and from Manipuri
Interpretation to and from Manipuri
Manipuri Marketing Documents Translation
Manipuri Desktop Publishing projects
Manipuri Content and Copywriting
Manipuri Voiceovers and Subtitling
Manipuri Editing and Proofreading
Manipuri Customer Service Solutions
Manipuri Localization of Software and Documentation
Our native certified Manipuri translators deliver an accurate translation of your required projects. Our dedicated project managers will match your project with a perfect translator who is the most appropriate for the domain expertise needed.
We Deliver the Best
Get the highest quality documents from experienced and native Manipuri translators at the best price. Call now at +91-9818333952 or mail us on info@chllocalization.com
Unparalleled Manipuri Translation Services
At CHL localization, we provide the highest quality Manipuri translation services through our extremely professional native translators. We deliver high-quality translation with rapid turnaround time at competitive prices. Our well-researched work methodology ensures that we fulfil all your requirements.
We have native, experienced, and competent Manipuri translators who are experts in multiple industries, including Telecommunication, Information Technology, Financial Services, Manufacturing, Medical and Health care, Education, Legal, e-learning, e-commerce, etc.
We understand your needs of language quality parameters, and thus our team of committed professional language experts ensures that the documents are error-free. Our team of native translators and domain experts delivers quick, reliable and quality assured translation service.
CHL localization delivers absolute content in Manipuri language ranging from an ad copy, marketing campaign, brochure, website, app or any other type of promotional material. Our native Manipuri translators bridge the language gap to achieve successful results.
Importance of Manipuri Translation Services
Manipuri or Meiteilon is the language which is spoken by the people of Manipur, a north-eastern state in India. Manipuri language is more than 3,500 years old and belongs to the Tibeto-Burmese stream of the Mongoloid family of languages. Manipuri is written in the Meitei Mayek script, commonly referred to as Mayek.
Manipuri has also been recognized as an official language in India and is also one of the 22 constitutionally recognized language. About more than three million people speak Manipuri. Apart from Manipur, where the language is natively spoken, the language is also in use in the neighbouring states, like Assam, Tripura, and other countries like Bangladesh and Myanmar.
Although the user base of Manipuri language is not broad, if you want to connect with the native people and its surrounding region, you should hire a translation agency for establishing connections with the local population, thus paving the way to enhanced regional sales.
Manipuri translations services are essential, particularly for the banking, medical, legal, consumer goods industry, and e-learning companies that intend to grow and expand in the Manipuri speaking regions.
At CHL localization, Manipuri translators can translate any documents such as government documents, website menus, catalogues, websites, user instructions, manuals, user guides, marketing material, digital marketing campaigns, advertisements and other documents based on the clients needs.
We deliver the best quality of Manipuri translations for any project ranging from small scripts to technical translation.We provide you with a simple and efficient way for your business to obtain Kannada translations into one or more languages.
Want to Tell Us More About Your Needs?
Call now at +91-9818333952 or mail us on info@chllocalization.com for all your translation requirements. We are available 24/7.
CHL Localization provides translation services in Manipuri language in the following combinations:
Manipuri to English translation services
English to Manipuri translation services
Manipuri to English localization services
Enquiry Now
if you need us you can always call us or fill in the form underneath.
Related Services
Locations
Other Languages
LETS GO
Let's Make Something Great Together.