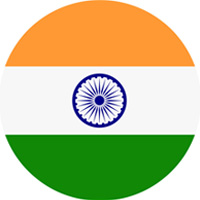 Assamese Translation in India
Assamese Translation Services
CHL localization opens the world for you and your business and brings the world at your fingertips. Our Assamese Translation Services create a blueprint for your success by overcoming language barriers. With an unparalleled level of trust build-up through many years in the translation industry, CHL localization has become a synonym for translation. We are proud to hire the best native Assamese translators that deliver high-quality, translated documents.
Our Language Translation Services in Assamese
We possess a team of native certifies Assamese translators that have relevant sector-specific knowledge. You can get high quality translated documents satisfying all your quality parameters, ensuring that the documents are error-free. We provide a wide range of Assamese translation services, including:
Assamese Translation of Documents
Transcription to and from Assamese
Interpretation to and from Assamese
Assamese Marketing Document Translation
Assamese Desktop Publishing projects
Assamese Content and Copywriting
Assamese Voiceovers and Subtitling
Assamese Editing and Proofreading
Assamese Customer Service Solutions
Assamese Localization of Software and Documentation
The frontrunner in Assamese Translation Services
Assam has become a prominent market for global and domestic business. It is essential that you are able to communicate effectively with the Assamese speaking population to grow and expand your business.
At CHL localization, we leverage our custom-built technology and our network of certified native Assamese translators that have helped us and some of the businesses from small to big corporations to create their business in the Assamese Market.
Our team of native Assamese translators have vast years of experience and specialization in translating many different types of documents such as birth and death certificates, marriage certificates, contracts agreements, registration certificate, divorce decrees, legal and medical transcripts, diplomas and financial transcripts, and any other Assamese document you may need translating.
We offer high-quality Assamese translations from and into over 200 languages. Our network of trained translators has domain-specific insights that can help you gain a foothold in the industry. Our translators have been selected through a vigorous vetting process and are carefully chosen by our account managers to ensure that each translator is able to satisfy the client requirements.
Our team work around the clock in providing you with the translation at a fast pace. Our personalized translation services ensure that you receive the document that is fully adaptable to your needs.
Get Domain-Specific Assamese Translators
We have native, experienced, and skilled Assamese translators who are experts in multiple industries. Call now at +91-9818333952 or mail us on info@chllocalization.com for all your translation.
Need For Assamese Translation Services
Assamese is predominantly spoken in the Assam state, which is mainly a north-eastern state of Assam. It has been granted official status in Assam. It is also one of the 22 constitutionally recognized languages in India. Assamese is an Indo-Aryan language that has its origin from the 7th Century. Since then, Assamese has flourished as a modern Indian language under the penmanship of many authors and linguists.
About 14 million people speak Assamese worldwide. Assamese is also spoken in the neighbouring states of West Bengal, Tripura, Arunachal Pradesh and Nagaland. It is also spoken in some regions of Nepal.
If you want to invest in the agriculture value chain, IT sector, or small and medium enterprise sectors, oil and gas, textile, tourism, infrastructure, you should target the Assamese speaking population and hence, localize all your business documents in the Assamese language. To gain a strong foothold among the Assamese speaking population, it is important that you ensure that all your marketing and business messaging is in Assamese.
Owing to some eccentricities and complexities of the Assamese language, it is necessary that you hire the best translation agency in India. Our native certified translators deliver the most precise and supreme quality translations.
Reach Out To Us
Approach CHL localization for all your Assamese translation requirements. Our team will reach out to you within minutes. Call now at +91-9818333952 or mail us on info@chllocalization.com for all your translation.
CHL Localization provides translation services in Assamese language in the following combinations:
Assamese to Hindi translation services
Hindi to Assamese translation services
Assamese to English translation services
English to Assamese translation services
Enquiry Now
if you need us you can always call us or fill in the form underneath.
Related Services
Locations
Other Languages
LETS GO
Let's Make Something Great Together.