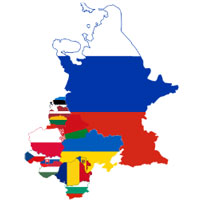 Slovak Translation in India
Slovak to English and English to Slovak Translation Services
CHL Localization has gained a strong reputation for being the most reliable and trusted name in the translation industry. With experts who specialize in over 200+ languages, we offer premium results in Slovak to English translation and English to Slovak translation services. The pool of experts has years of experience which clearly reflects through their delivered work.
Slovak Language
The official language of Slovakia is Slovak. Closely related to Czech, Polish and Serbian, the Slavonic language is spoken by over 7 million people in Slovakia along with many other countries. They include people in Canada, Poland, Romania, Ukraine, Hungary, and the USA.
Why Choose CHL Localization?
We at CHL Localization, help you to communicate more efficiently with your customers and spread the reach of your brand to more people. Every project is attended to and supervised by the project manager who pays close attention to each and every detail minutely, presenting just the best work you can ask for. We give numerous services like copywriting, interpretation, bi-lingual placements, and website localization along with Slovak to English translation and English to Slovak translation services. We adhere to timelines strictly and offer competitive prices.
Way Forward...
All estimates for any services you require are provided free of cost. Make sure you take advantage of that to find out the approximate costs for Slovak translations. We will be more than happy to provide our services to you.
Enquiry Now
if you need us you can always call us or fill in the form underneath.
Related Services
Locations
Other Languages
LETS GO
Let's Make Something Great Together.