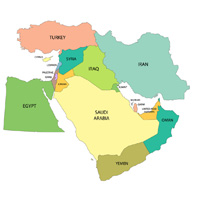 Uzbek Translation in India
Uzbek to English and English to Uzbek Translation Services
Are you looking for accurate and result-oriented Uzbek translation services? CHL Localization is a dominant name in the translation industry thanks to its unmatched reliability, timeliness, and accuracy standards. Our extensive client list comprises of leading industries across the world and we work hard to provide exceptional results in Uzbek to English translation and English to Uzbek translation services and other related services.
Uzbek Language
Uzbek is the official language of Uzbekistan. This language is spoken by over 18 million people worldwide. Uzbek is also spoken in many other countries including Australia, China, Israel, Kazakhstan, Kyrgyzstan, Russia (Asia), Tajikistan, Turkey (Asia), Turkmenistan, Ukraine, and the USA. Uzbek script belongs to the Cyrillic family.
Services offered by CHL Localization Ltd.
CHL Localization has a unique and proprietary workflow methodology that gives our certified translators a framework within which efficient and accurate results can be achieved consistently. They are well equipped to offer various services like Multilingual SEO, Consecutive Interpretation, Proofreading, Copywriting, Multimedia services, document and website Uzbek to English localization, and English to Uzbek localization services. Be assured of high-quality work regardless of the kind of work and its size.
Way Forward...
So, get in touch with us today and get your free quotes for different services. There is no limit on the number and combination of services you can avail at CHL Localization. What are you waiting for!
Enquiry Now
if you need us you can always call us or fill in the form underneath.
Related Services
Locations
Other Languages
LETS GO
Let's Make Something Great Together.