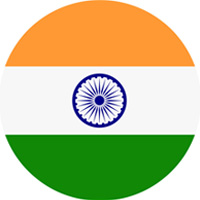 Punjabi Translation in India
Punjabi Translation Services
For exceptional Punjabi translation services, look no further than CHL Localization. We draw from our network of over hundreds of certified Punjabi translators who provide the highest-quality Punjabi translated documents on time and within budget. Additionally, CHL Localization is an exceptional language services provider, fully ISO 9001:2008 certified. We ensure that all of your Punjabi translation projects always meet the most stringent standards for quality and accuracy to serve you better.
Our Language Translation Services in Punjabi
CHL Punjabi translation services are affordable and provide excellent services for the expansion of all types of businesses, whether small scale or large scale. Take a look at the wide variety of translation services that we offer:
Punjabi Translation of Documents
Transcription to and from Punjabi
Interpretation to and from Punjabi
Punjabi Translation of Marketing Documents
Punjabi Desktop Publishing projects
Punjabi Content and Copywriting
Punjabi Voiceovers and Subtitling
Punjabi Editing and Proofreading
Punjabi Customer Service Solutions
Punjabi Localization of Software and Documentation
The Leader in Punjabi Translation Services
At CHL Localization, we understand your need to succeed and venture across borders. With translation as our forte, we have supported many businesses; small, medium and large corporations find their way in the worldwide market.
Our native translators come from the target culture, and that's why the client does not have to worry about its localization. Our translators maintain a high level of data privacy. This is why we commit 100% confidentiality of your data and make sure that none of the data is leaked to the third party.
Regardless of any size of the project, we commit a deliverable time frame for the project without comprising on our high standards. You can be ascertained that we will provide you with a quality translation document.
Our Punjabi translators have a broad range of domain expertise in multiple industries, including Information Technology, Medical and Health care, Financial Services, Manufacturing, Legal, Education, Telecommunication, e-commerce, e-learning, etc.
Besides providing Punjabi to English and English to Punjabi translation and localization services, we provide translation in the Punjabi language in more than 200 language combinations.
When you order translation services from us, we assign the work to native Punjabi translators who are experienced in your industry. We have a proven track record in many fields, including medical translations, legal, technical, financial, software and more.
Contact our team
To find out more about how we can provide you with high quality and cost-effective Punjabi translations, please at +91-9818333952 or mail us on info@chllocalization.com
Need for Punjabi Translation Services
Around 125 million native speakers in the Indian subcontinent and around the world speak Punjabi. Punjabi is an Indo-Aryan language and a native language of the Punjabi people. It is spoken widely in northwest India and eastern Pakistan.
In India, it is the 11th most widely spoken language and also the third most spoken native language in the entire Indian subcontinent. Punjabi has gained such widespread, that it is the third most spoken language in the United Kingdom after their native British language and Polish. Punjabi is also spoken in Canada, the United States and Australia by the Punjabi Diaspora that are present throughout the world.
You must hire Punjabi language translation services and attract a large audience to your business. In business, the products should speak the language but to promote your products and services and to reach the Punjabi Speaking population, you need a medium. Translation and Localization will increase your business to an extent you wouldn't have ever thought before.
At CHL Localization, the quality of our translation service is our number one priority! The CHL quality delivered content is compliant with an internationally recognized quality standard and can hold any international standards. We have A-list clients in most of the industry segment.
Let's Work Together
Take a look at our records or online reviews to know more about us, and you will understand why we are the best! Call now at +91-9818333952 or mail us on info@chllocalization.com
CHL Localization provides translation services in Punjabi language in the following combinations:
Punjabi to Hindi translation and localization
Hindi to Punjabi translation and localization
Punjabi to English translation and localization
English to Punjabi translation and localization
Enquiry Now
if you need us you can always call us or fill in the form underneath.
Related Services
Locations
Other Languages
LETS GO
Let's Make Something Great Together.