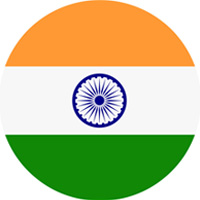 Oriya Translation in India
Oriya Translation Services
CHL localization provides unmatched quality and attentive client service, which differentiates us in the Odia Translation Services. We have a rigorously tested network of industry-expert Odia translators and full-time quality managers that ensure, the quality of our work is second to none. We offer you different levels of service based on your needs, ranging from draft/summary translation up to certified Odia translation.
Our Language Translation Services in Odia
CHL localization is the leading Odia Translation Agency that provides a broad range of translation services to help you grow and expand in the new market. Contact CHL Localization for your translation services and tell us about your Odia language service requirements, including the following:
Odia Translation of Documents
Transcription to and from Odia
Interpretation to and from Odia
Marketing documents translation
Odia Desktop Publishing projects
Odia Content and Copywriting
OdiaVoiceovers and Subtitling
Odia Editing and Proofreading
Odia Customer Service Solutions
Odia Localization of Software and Documentation
We Excel in OdiaTranslation Services to Serve You Better
Use our multi-step Odia translation services to ensure the highest standards of accuracy and meet the evolving needs of global businesses.Call now, at +91-9818333952 or mail us on info@chllocalization.com.
Delivering Excellence in Odia Translation Services
Throughout the establishment of our company's history, CHL localization has shown an unmatched commitment to quality. We are the major language services provider to be certified to the ISO 9001:2015, ISO 17100:2015 & ISO/IEC 201:2013 certified company.
Our native Odia translators provide the highest quality language solutions to achieve language solutions and to achieve client satisfaction. We work continually to improve our processes and operations to surpass our clients' expectations.
Our Odia translators have wide expertise in various industries, including Financial Services, Information Technology, Telecommunication, Manufacturing, Medical and Health care, Legal, Education, e-learning, e-commerce, etc.
We are the industry pioneer in Odia translation, driving the level of quality and service increasingly higher. We offer expert services in linguistic competency and industry knowledge. We have the highest rush turnaround times, high volume requests, highly technical materials and certified documents.
Demand for the Odia Language Translation Services
Odia is an Indo-Aryan language, spoken in the Indian state of Odisha which is eastern Indian State. Odia speaking population is also found in West Bengal, Chattisgarh, Jharkhand, and Andhra Pradesh. It has been granted official status in India and is used by over 4 million people are their first language. Odia language utilizes the Odia script which originated from the ancient Sanskrit language and the Brahmi alphabet.Odia is the sixth Indian language in India to be designated as a Classical Language in India.
It is important for businesses in India to converse in the native language of the people because of the wide diversity present. To communicate effectively with the people of Odisha, who have a different culture; it is better to use Odia Language translation services, which is the key that needs to get triggered.
If you want to invest in the infrastructure, or small and medium enterprise sectors, agriculture value chain, handicrafts, IT sector, tourism and leather sectors, horticulture, amongst the Odia speaking region, then only one name is pertinent. CHL localization is the number choice for Odia Translations.
CHL localization has earned its high-class client services through a commitment to quality performance and on-time execution. We provide an entire array of Odia Translation Services through our native Odia translators.
CHL Odia translations are apt with accurate usage of vocabulary, scripts, and grammar in the deliverance of fundamental messages. We guarantee an accurate and precise international standards rendition of Odia Translation of the document.
Reach Out to Us
We are available 24/7 for all of your translation services requests. Call now at +91-9818333952 or mail us on info@chllocalization.com.
CHL Localization provides translation services in Oriya language in the following combinations:
English-Oriya translation and localization
Oriya-English translation and localization
Enquiry Now
if you need us you can always call us or fill in the form underneath.
Related Services
Locations
Other Languages
LETS GO
Let's Make Something Great Together.