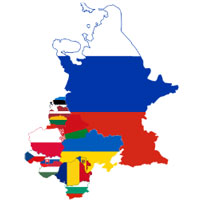 Romanian Translation in India
Romanian to English and English to Romanian Translation Services
CHL Localization comes with an army of experts who can translate over 200+ languages, including Romanian. There are some markets that cannot be penetrated until communications are in the language they are comfortable with. At CHL Localization, we give this advantage by providing Romanian to English translation and English to Romanian translation services, in very quick time while maintaining high quality.
Romanian Language
24 million people speak Romanian as a native tongue and over 4 million speak it as a second language. The official language of Romania and Moldova, it also has official status in Vojvodina, Mount Athos, and Transnistria. Romanian is also spoken by people in Italy, Spain, Australia, Ukraine, Canada, Bulgaria, Israel, the United States, Portugal, and Russia amongst others.
Why CHL Localization?
For all the translational and related purposes, we at CHL Localization use a technology platform that provides a seamless interface for our customers. It leverages translation memory databases, ensuring time and cost savings. The nature and scope of the work do not hamper the accuracy and quality levels that we provide. We offer services such as interpretation, typesetting, proofreading, and Romanian to English localization and English to Romanian localization services.
Way Forward...
Each service is charged differently but you can get free quotes before awarding work. If possible, a good combination deal can also be offered based on the work given. So, get in touch today!
Enquiry Now
if you need us you can always call us or fill in the form underneath.
Related Services
Locations
Other Languages
LETS GO
Let's Make Something Great Together.