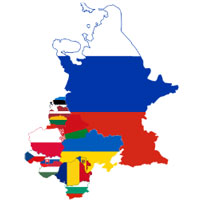 Maltese Translation in India
Maltese to English and English to Maltese Translation Services
Are you in search of high-quality Maltese to English translation and English to Maltese translation services? We at CHL Localization believe in enhancing products and promoting the image of our clients and customers by providing the best translation services. We have always strived to identify and develop new services and technological solutions to forestall the future needs of our customers.
Maltese Language
Maltese is the official language of Malta and is spoken by more than 4 million people worldwide. It has a Semitic structure with Roman influences and includes Anglo-Saxon and modern English words. It is the only Semitic language officially written in the Latin alphabet.
Why CHL Localization?
Because of its technology-oriented approach, CHL Localization Ltd has grown steadily and has become a leader in the management of multilingual projects. We guarantee complete privacy, so you can trust your important business and personal documents with us. Our services include document translation, software localization, voice talent, sub-titling, linguistic name evaluation, Maltese to English localization, and English to Maltese localization services. You name it, we do it all!
Way Forward...
With a guarantee to exceed our client's expectations each time, we promise to deliver nothing but the best. Get in touch with us for free quotes for all your Maltese translation and localization services today!
Enquiry Now
if you need us you can always call us or fill in the form underneath.
Related Services
Locations
Other Languages
LETS GO
Let's Make Something Great Together.