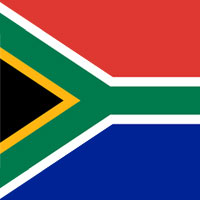 Somali Translation in India
Somali to English and English to Somali Translation Services
The dynamics of business are changing every day and creating a global footprint is of utmost importance for any industry. We at CHL Localization understand this very well and can offer quality Somali translation work. Our team of certified linguists is inspired and motivated by the collective goal to achieve excellence. With accurate Somali to English translation and English to Somali translation services, you can strongly enter new markets.
Somali Language
Somali is the official language of Somalia. This language is spoken by over 10 million people worldwide. It is also spoken in many other countries including Djibouti, Ethiopia, Finland, Italy, Kenya, Oman, Saudi Arabia, Sweden, UAE, United Kingdom and Yemen. Somali language uses Latin script.
Why Choose our Linguists at CHL Localization?
At CHL Localization, we adapt to your business, marketing, and legal communications to new languages like Somali. It narrows the gap between growing demands and low entry barriers caused by the difference in languages. Translating any content accurately is the way out and we offer a wide range of services in the same. Like multimedia services, multilingual SEO, transcriptions, simultaneous interpretation, and Somali to English localization and English to Somali localization services.
Way Forward...
Our experts are always at your service and are willing to answer every query you have. Look at all our services, choose the one you think would suit you the most, and ask for their free quotes.
Enquiry Now
if you need us you can always call us or fill in the form underneath.
Related Services
Locations
Other Languages
LETS GO
Let's Make Something Great Together.