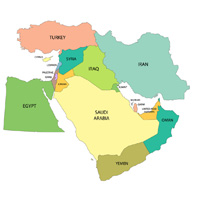 Middle East languages
Middle East region constitutes of 17 nations. It includes the territory in both Asia and Africa. It is also home to more than 370 million people. Here, languages such as Greek, Arabic, and Kurdish are spoken. This region is so linguistically diverse that more than 60 languages are spoken.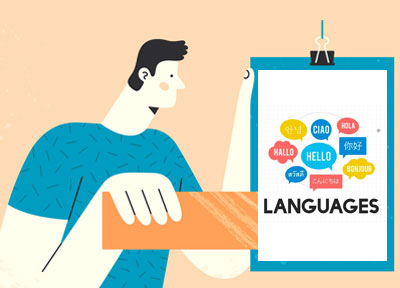 Middle East languages
. Some of the languages spoken here are native while others were introduced from other parts of the world. The geographical region spans roughly 2,782,860 square miles. It covers most of Egypt and Western Asia. Indo-European, the Afro-Asiatic, and Turkic language families are the three major families of the Middle East.
The most spoken languages are; Arabic, Berber, Kurdish, Persian and Turkish. Moreover, there are various minority languages spoken throughout the Middle East. English is employed as the language of commerce. In certain regions of the Middle East, French and Russian are also used.
Arabic language is communicated in Egypt, Iraq, and Saudi Arabia. Modern Standard Arabic is the official language of several countries. Another popular language that is spoken in the Middle East is Hebrew. It is articulated by a significant number of people native to the Middle East. Modern Hebrew is the dialect spoken in Israel.
According to a survey, more than 9 million people speak Hebrew all over the world. Turkish is the third most commonly used language in the Middle East. It is primarily spoken in Turkey. In addition, Persian is another frequently spoken language spoken in Iran and in several countries that border the country. It is also spoken by the people of Afghanistan, Uzbekistan, and Tajikistan.
To Middle Eastern countries languages are critical links that unite these countries together. The languages also allow individuals to carry out business transactions. This improves the economy of the region.
Need For Localization
There has been a hike in the usage of online services in the Middle East. This implies that there has been a significant penetration of the internet and the mobile data users in the region. New and upcoming businesses that are establishing their brand in the middle east are developing their localization and translation strategy to make use of the full exposure of the internet.
Many large multi corporations and start-up's planning to establish their brand is coming here to hop on the bandwagon of the growth of the Middle East. If you are thinking of entering the Middle East market, then it is necessary to research the target market and develop a strong localization strategy. To make the business successful, there is a need to have a sound knowledge and understanding of the people and culture that you're aiming your business at.
Middle East is the region where religion plays a great impact on the lifestyle and culture of its people. It widely differs from the west. Thus, it is important to follow the culture and sentiments of the people here. Localization will take into consideration various cultural differences among the countries. It will not only translate but also adapts the text or images accordingly. It will carefully translate all the text to prevent any accidental offense that could be caused by not having the text localized.
If you get your content translated and localized from a reputed agency, it will allow your business the best opportunity to succeed. By getting your content and branding localized, you get across the target audience and also form a connection between them.
About Us
At CHL localization, we handle all the above Middle Eastern languages. As a leading language service provider for over more than two decades, we have skilled, experienced, and top-level translators, digital providers, and writers worldwide ready to help you educate, inform, or sell across the globe. CHL Localization will provide your business with professional localization, transcription, and translations to help you speak to every customer no matter where they are.
We are the ultimate marketing translation and localization service for international business. We don't just speak, but our actions and our client's testimonial are our proof. We are specialists in marketing, localization and translation services across industries.
Get your content localized by a professional, experienced agency that can go a long way to getting your localized content correct for your needs. We will ensure that you get the best possible chance of converting the Middle East audience to your website into your next customer. Contact us today.
Enquiry Now
if you need us you can always call us or fill in the form underneath.
Related Services
Locations
Other Languages
LETS GO
Let's Make Something Great Together.