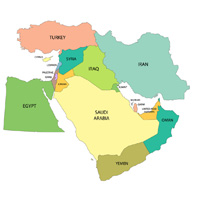 Tajik Translation in India
Tajik Translation Services
CHL localization has immense expertise in the field of Tajik translation services. Our team is renowned for delivering at most precision and flawlessness in the translated assignment. At CHL colocalization, the document is not merely translated; instead, it is localized correctly in tandem with the target language and culture. We offer our services for varied industries, such as medical, IT, energy, legal, financial, technical, mining, commercial sector, etc. CHL localization is the perfect translation agency for all your language solutions.
Our Core Tajik Translation Services
If you are looking for professional language services in Tajik, CHL localization offers you a complete set of solutions to meet all your language needs. We hire native Tajik translators who work around 24/7 to deliver your projects on time and within budget.
The following are critical specialized services:
Tajik Translation of Documents
Transcription to and from Tajik
Interpretation to and from Tajik
Tajik Marketing Collateral Translation
Tajik Desktop Publishing projects
Tajik Content and Copywriting
Tajik Voiceovers and Subtitling
Tajik Editing and Proofreading
Tajik Customer Service Solutions
Tajik Localization of Software and Documentation
Hire the Best Translation Services. Boost Profits
Get your documents translated to boost sales and make your global business more successfulthrough communication in the local language. Call now at +91-9818333952 or mail us at info@chllocalization.com.
The Best Tajik Translation Services
CHL localization have native Tajik translators who knows the dialects and consonants of the Tajik language and provides you with state-of-the-art Tajik translated documents. Tajik is a diversified language and consists of many different dialects. You need to help the best Tajik translation services translate from English to Tajik and Tajik to English or any other language.
CHLlocalization has a pool of native Tajik translators. We provide you with seamless Tajik translation services while keeping in mind the Tajik language's different consonants and dialects. The testimonials of our Tajik clients demonstrateour client's trust in us.
Our certified Tajik translators are not only proficient in the language, but they also have prior experience in the field. Our translators are also subject matter experts in their field. The high-quality Tajik translation shows the ability of native Tajik translators.
Why Tajik Translation Services Holds Importance for You
Tajik or Tajiki is also called Tajiki Persian language, which is the variety of Persian spoken in the Tajikistan and Uzbekistan by Tajiks. The language is closely related to neighbouring Dari Persian, from which it forms a continuum of mutually intelligible varieties.
The official language of Tajikistan is Tajik. This language is less influenced by Turkic languages in Afghanistan and is regarded as a high Dari form and therefore has a co-official language status. Due to political borders, geographical isolation, the standardization process, and the influence of neighbouring Turkic and Russian languages, the Tajik of Tajikistan has diverged from the Persian language. Due to the geographical proximity, the north-western dialects of Tajik have been somewhat influenced by the neighbouring Uzbek language.
Tajik still maintains several archaic components in its vocabulary, pronunciation, and grammar that have been forgotten elsewhere in the world, in part owing to its relative remoteness in the mountains of Central Asia.
Tajik language translation holds significant importance if you want to target the market segment of Tajikistan, Afghanistan,Uzbekistan, Kazakhstan, and Kyrgyzstan.
Forestry and agriculture are some of the significant sectors which have potential, and well, you can easily invest and enter using these translations. If you want to reach the audiences of non-alcoholic beverages, handwoven carpets, soaps, furniture, mineral water, then the Tajik translation is notably significant for businesses. Several countries have multicultural clients, and to grow their businesses, they require a translation agency's services.
CHL localization provides error- free translation to our clients irrespective of the industry we are dealing with. We have a certified native Tajik translator providing you supreme grade Tajik translated documents.
Let's Work Together
Get your content translated in Tajik language or to any language of your choice. Call now at +91-9818333952 or mail us at info@chllocalization.com.
Enquiry Now
if you need us you can always call us or fill in the form underneath.
Related Services
Locations
Other Languages
LETS GO
Let's Make Something Great Together.