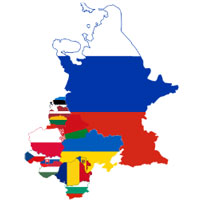 Hungarian Translation in India
Hungarian to English and English to Hungarian Translation Services
We at CHL Localization present a team of certified language experts who specialize in Hungarian to English translation as well as English to Hungarian translation services and deliver them to your satisfaction. We take care to ensure the accuracy and clarity of your translation projects--regardless of their size and nature.
Hungarian Language
Hungarian is the official language of Hungary and is spoken by over 14 million people worldwide. It is also spoken in many other countries including Australia, Austria, Canada, Israel, Romania, Slovakia, Slovenia, Ukraine, and USA. The Hungarian language uses the Latin script.
CHL Localization—Translation Services
CHL Localization, a leading expert in the translation industry, boasts of a strong command over 200+ languages. All our experts assure result-oriented work that bridges the communication gap between our clients and their valuable customers; because of the difference in their languages. Document translation, interpretation, typecasting, multilingual SEO, desktop publishing, transcriptions, Hungarian to English localization as well as English to Hungarian localization services--just name it, we do it all.
Way Forward...
We understand the importance of keeping the message intact during translation processes. So, you can be assured of exceptional work at Crystal Hues. Get in touch with us to get your free quotes and leave the rest to us; you will not be disappointed!
Enquiry Now
if you need us you can always call us or fill in the form underneath.
Related Services
Locations
Other Languages
LETS GO
Let's Make Something Great Together.