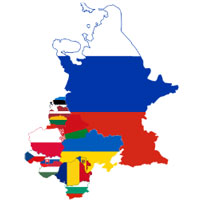 Ukrainian Translation in India
Ukrainian to English and English to Ukrainian Translation Services
CHL Localization is a one-stop-shop for all things related to translation and localization services for Ukrainian and other languages. We provide prompt and timely services and give utmost attention to the quality of translation, as we understand its importance in communication and business. You can get Ukrainian to English translation and English to Ukrainian translation services in the least turn-around time and competitive rates.
Ukrainian Language
Spoken by over 47 million people worldwide, Ukrainian is the official language of Ukraine. Ukrainian is also spoken in more than 26 countries including Argentina, Armenia, Azerbaijan, Belarus, Brazil, Canada, Estonia, Georgia, and Hungary. Ukrainian script belongs to the Cyrillic family.
Why Choose our Linguists at CHL Localization?
At CHL Localization, we understand that any information shared with us is private and confidential. We respect that, so you need not worry about sharing business and personal documents. All our processes are streamlined to give you a high-quality end result. We have services like Document and Corporate Translations, Desktop Publishing, Proofreading, multimedia services, and Ukrainian to English Localization and English to Ukrainian Localization services. Just name any service that you are looking for; we will do it for you!
Way Forward...
Getting an estimate for any service is free of cost. So, avail that facility and get in touch with us to find out which service combination would suit you the best.
Enquiry Now
if you need us you can always call us or fill in the form underneath.
Related Services
Locations
Other Languages
LETS GO
Let's Make Something Great Together.