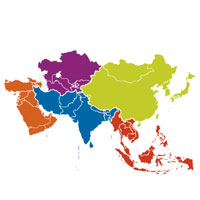 Sylheti Translation in India
Sylheti Translation services
Whether it be in engineering, energy, IT, oil and gas, manufacturing, or automotive translation, CHL Localization has the experience and Sylheti Translators to see your Sylheti translation project through to completion.
With over three decades of experience, we have translated and interpreted for local and national legal firms, financial institutions, and logistics on all manner of subjects. We have ensured that all our clients are highly satisfied with our attention to detail, clear writing, minimal error, and appropriate language use for any readership.
Our Core Sylheti Translation services
CHL Localization has spent more than three decades building up a global network of professional translators. Our expert translators cover a huge range of language pairings, translating over 200 languages. Our expert and native Sylheti translators also offer a wide range of specialist knowledge and experience, including:
Sylheti Translation of Documents
Transcription to and from Sylheti
Interpretation to and from Sylheti
Sylheti Marketing Collaterals Translation
Sylheti Desktop Publishing projects
Sylheti Content and Copywriting
Sylheti Voiceovers and Subtitling
Sylheti Editing and Proofreading
Sylheti Customer Service Solutions
Sylheti Localization of Software and Documentation

Let's Work Together
No matter what your Sylheti Translations needs are, we are here for you. Call now at +91-9818333952 or mail us at info@chllocalization.com.
The Best Sylheti Translation Services
CHL Localization Services offers you the best professional Sylheti translation services delivery a broad range of services- public sector law firms, medical documents, businesses, government contracts, etc.
Apart from translations of documents from Sylheti to English and English to Sylheti, our experienced and qualified native Sylheti translators offer various translation services in more than 200 languages.
Our native certified Sylheti translators have a wide range of experience and specialism in professional Sylheti translation services. We hire only professional and experienced Sylheti linguists who adhere to our quality standards. We provide you the documents in the agreed format, precisely always on time and based on the agreed price.
Why Sylheti Translation Services Holds Importance for You?
Sylheti is the primary dialect or language of the native people in northeast Bengal, consisting of the Karimganj district of Assam, India, and the
Sylhet division of Bangladesh
Sylheti was a part of the ancient kingdom of Kamarupa; hence, the Sylheti language has many similarities with the Assamese language. Sylheti language is now invariably written in Sylheti Nagari and Eastern Nagari script. The language is also differentiated by the broad range of fricative sounds, for instance, lack of breathy voiced stops, large sets of words borrowed from the Arabic language, Persian and Hindi, and word-final stress.
Around 80% of the lexicon of the Sylheti language is shared with Standard Bengali. But, the grammar and punctuation between the two is different. As standard Bengali is taught throughout Bangladesh, most Sylheti's speaks both Bengali and Sylheti. The Sylheti language has more fricatives than most of the Eastern Indo-Aryan language and is similar to the Assamese language.
It is differently regarded as either a Bengali dialect or a language in its own right. While most linguists believe it a separate language, for many native speakers, Sylheti forms the diglossia vernacular, with standard Bengali comprising the codified dialect.
Sylheti language is also spoken primarily in the districts of Hailakandi and Cachar of Assam, which includes Karimganj(consisting of Barak valley) and some northern parts of Tripura and the western edge of Manipur.
Outside of these regions, Sylheti language speakers can also be found in the Hojai district of Assam, Manipur, Shillong in Meghalaya, and Nagaland. Some of the migrants from Assam to Kolkata also speak the language.
Approximately 11 million people speak the Sylheti language in the world, including the largest Sylheti diaspora communities residing in the United Kingdom and North America.
Sylheti language is also spoken in small numbers located in Toronto, Canada. Significantly, people speaking the Sylheti language also reside in the Middle East, most of which are migrant workers and in many countries throughout the world.
Reach Out to Us
CHL localization is your language business partner. Call now at +91-9818333952 or mail us at info@chllocalization.com.
Enquiry Now
if you need us you can always call us or fill in the form underneath.
Related Services
Locations
Other Languages
LETS GO
Let's Make Something Great Together.