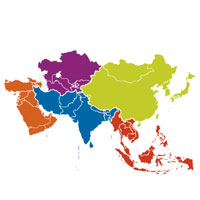 Vietnamese Translation in India
Vietnamese Translation Services
CHL localization can make it happen for you! No matter what your translation needs, our Vietnamese Translation services deliver most accurate, precise and affordable translated documents in quick turnaround time. Our expert Vietnamese translators will collaborate on your ideas, design, and formatting to appeal to your potential clients globally. We help you, and your business succeeds.
Our Key Vietnamese Translation Services
CHL localization offers you comprehensive Vietnamese translation services which will help you enter the growing potential market and creating your own identity. The services include:
Vietnamese Translation of Documents
Transcription to and from Vietnamese
Interpretation to and from Vietnamese
Vietnamese MarketingCollaterals Translation
Vietnamese Desktop Publishing projects
Vietnamese Content and Copywriting
Vietnamese Voiceovers and Subtitling
Vietnamese Editing and Proofreading
Vietnamese Customer Service Solutions
Vietnamese Localization of Software and Documentation
Why Vietnamese Translation Hold Importance?
Vietnamese was originated in Vietnam, which is an Austroasiatic language. It has held the status of the national and official language of Vietnam.
Vietnamese is an analytic language with the phonemic tone, like many other languages in Southeast Asia and East Asia. The language vocabulary has been strongly influenced by the Chinese language as well as from The French as well.
The Vietnamese language implements head-initial directionality, along with subject-verb-object order. The words are modified using modifiers. The Vietnamese language uses a script using Chinese characters and also locally invented characters. The Vietnamese language is hence, quite a difficult language to translate.
Around 90 million people speak the Vietnamese language natively. Vietnamese is the native language of Kinh people, and it is also the first and second language for various other ethnic groups present in Vietnam.
In addition, Vietnamese diaspora is found in other parts of the world such as South East Asia, East Asia, Europe, North America, and Australia. The Czech Republic has also recognised Vietnamese as the official language minority language.
Vietnam has become the fastest growing economy in the world, with an annual GDP growth rate of about 5.1% growth. This continuous growth would make Vietnam the 20th-largest in the world by 2050. Vietnam has integrated itself with the world economy. Looking at the potential, Vietnam has also been named as Next Eleven and CIVETS countries.
Vietnam serves as an attractive destination for foreign investment in South East Asia. CHL Localization recognizes the role of Vietnam as a significant economic hub of South East Asia and thus provides Vietnamese translation services which create a direct impact on your Business.
CHL localization hires native Vietnamese translators who are proficient in the Vietnamese language. We understand your demand for high-quality Vietnamese translations at the best competitive price.
Let's Work Together
At CHL Localization, we ensure complete security and confidentiality for your every Translated document. Call now, at +91-9818333952 or mail us on info@chllocalization.com
We Are Your Vietnamese Translation Partner
If you are looking for the best Vietnamese Translation services, then you have come to the right place. CHL Localization specializes in the expert translation of even most challenging and complex technical documents. With over 30 years of experience, we have served small and big businesses alike as their language partner.
We have an expert team of competent, experienced and native Vietnamese translators who are proficient in various subjects matter. Our professional Vietnamese translators have delivered top-notch legal, medical and technical translation, each tailor-made to the client's demands.
Our native Vietnamese translators are adept in translating many different types of documents including birth and death certificates, medical transcripts, contracts agreements, registration certificate, marriage certificates and divorce decrees, diplomas and financial transcripts, and any other Vietnamese language document you may need translating.
Our team ensures that our clients attain 100% satisfaction. We deliver the results, we promised to you.
Look No Further for Vietnamese Translations
CHL localization is a one-stop translation agency for all your needs. We provide Vietnamese translation taking into the account all kind of small details of all the cultural nuances in your target markets. Call now, at +91-9818333952 or mail us on info@chllocalization.com
CHL Localization provides translation services in Vietnamese language in the following combinations:
Vietnamese to English translation services
English to Vietnamese translation services
Vietnamese to English localization services
English to Vietnamese localization services
Enquiry Now
if you need us you can always call us or fill in the form underneath.
Related Services
Locations
Other Languages
LETS GO
Let's Make Something Great Together.