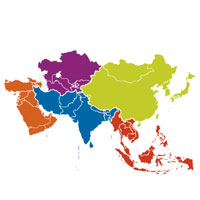 Singhalese Translation in India
Sinhalese Translation Services
CHL Localization has been rendering Sinhalese Translation services to small and big corporations for over 30 years. We are committed to providing quick and reliable services to clients with objectivity, excellence and integrity. We are the language solutions provider who helps you sell your products and services to the world by connecting you with the Sinhalese speaking population.
Our Core Sinhalese Translation Services
CHL localization helps you bridge the cultural gap by extending your reach with translation services and guiding you with various international social, cultural norms. Our Sinhalese translation services include:
Sinhalese Translation of Documents
Transcription to and from Sinhalese
Interpretation to and from Sinhalese
Sinhalese Marketing Collateral Translation
Sinhalese Desktop Publishing projects
Sinhalese Content and Copywriting
Sinhalese Voiceovers and Subtitling
Sinhalese Editing and Proofreading
Sinhalese Customer Service Solutions
Sinhalese Localization of Software and Documentation
The Best Sinhalese Translation Services
CHL Localization is a well-established translation agency that follows a client-centric approach. We have an extensive track record of a word-wide network of excellent global and international translators. Our Sinhalese translation services make it easy for you to communicate with your audiences and make an impact.
Our experienced team of certified, native Sinhalese translator's experts consistently delivers high-quality translation services to the clients in a cost-effective manner along with full assistance. Our team is always available around the clock to handle your project.
CHL Localization works to the highest standards of professionalism and quality in the Translation and localization. We understand that in the race to the global business environment, translation errors can prove to be very costly, leading to misunderstanding and loss of time and money.
CHL Localization has a team of best Sinhalese translators and a wide network of trained translators that have domain-specific insights that can help you gain a foothold in the industry. Our certified translators have been selected through a vigorous vetting process and deliver the error-free translated document.
Translation Gives You Big Business Opportunities
Get your documents translated to drive sales and make your global business more prosperous through communication in the local language. Call now, at +91-9818333952 or mail us on info@chllocalization.com.
Why is Sinhalese Translation Services Significant for You?
Sinhala, also known as Sinhalese, is an Indo Aryan language that is primarily spoken by the Sinhalese people of Sri Lanka. Sinhala has been recognised as the national and official language of Sri Lanka. About 16 million Sinhalese people, who are the largest ethnic group on the island in Sri Lanka speak the language. Other ethnic groups in Sri Lanka, totalling about 4 million people speak the Sinhalese language as their first language. Sinhala script, which is one of the Brahmic scripts, is used to write the Sinhalese language.
Sinhalese is also spoken by Sri Lankan diaspora which are widespread and across the world such as, Australia, North America, Singapore, Canada, Thailand and UAE, Western Europe and the Gulf states.
Being such a significant language, it is imperative that for a business entity to conduct business in Sri Lanka, it is necessary to know and understand the language to communicate. Sri Lanka has become a prominent market for global and domestic business, attracting large foreign investments. Therefore, it is essential that you are able to communicate effectively with the Sinhalese speaking population to grow and expand your business.
We provide the best Sinhalese Translation Services to public sector firm, government bodies, individuals and businesses, etc. Our expert, certified Sinhalese translators, are expert in various subject matter and thus, deliver highest quality services.
Our native and professional Sinhalese translators have acquired a strong command of the language and hence, and translated the documents efficiently. Our Sinhalese translation services make it easy for you to target your core audience by conveying your brand message across correctly.
We deliver any type of translated document within your budget and timeframe.
Let's Work Together
Get your content translated in Sinhaleses language or to any language of your choice. Call now, at +91-9818333952 or mail us on info@chllocalization.com.
Enquiry Now
if you need us you can always call us or fill in the form underneath.
Related Services
Locations
Other Languages
LETS GO
Let's Make Something Great Together.