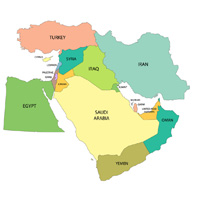 Bulgarian Translation in India
Bulgarian to English and English to Bulgarian Translation Services
Is the thought of getting across to the best Bulgarian to English translation and English to Bulgarian translation services concerning you? We at CHL Localization have expert, certified, and highly dedicated linguists to help you out with the same. With knowledge of over 70 languages, our experts provide services for diverse kinds of translational projects that promise the highest accuracy levels and speak volumes of our quality.
Bulgarian Language
Bulgarian, the official language of Bulgaria, is spoken by more than 10 million people worldwide, including Macedonia and Russia. Bulgarian is Slavic in origin and belongs to the Indo-European family of languages. The dialect of Bulgarian served as a base for different Slavic languages in the 9th century.
Why Choose our Linguists at CHL Localization?
We at CHL Localization aim to narrow the communication gaps that are caused by different languages and cultures. Our experts provide services such as manual translation, proofreading, transcriptions, linguistic-based multimedia services, automatic machine translations, linguistic validation, targeted content for corporate purposes, and more; this is in addition to the Bulgarian to English localization and English to Bulgarian localization services.
Way Forward...
Get in touch with our experts and tell them all your requirements, no matter what they are. All your translation and localization services will be tended without questions. Ask for your free quote today!
Enquiry Now
if you need us you can always call us or fill in the form underneath.
Related Services
Locations
Other Languages
LETS GO
Let's Make Something Great Together.