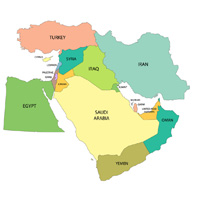 Hebrew Translation in India
Hebrew to English and English to Hebrew Translation Services
At CHL Localization, we are there to help you out at every stage of your Hebrew translation projects. We have extremely skilled and competent linguists who offer high-quality Hebrew to English translation and English to Hebrew translation services, with accuracy. All related services in this context can be provided within your budget and time constraints.
Hebrew Language
Hebrew is the official language of Israel and is spoken by over 5 million people worldwide. Hebrew is also spoken in many other countries including Australia, Canada, Germany, Palestinian West Bank, Gaza, Panama, United Kingdom, and the USA. The Hebrew language uses the Latin script.
Our Linguists at CHL Localization Ltd
We at CHL Localization offer high-quality translation services regardless of the size, nature, and scope of the work. One of the leading names in the translational industry, we offer translational services for over 200+ languages. We provide copywriting, transcriptions, multimarket specialization, transcription, interpretation, Hebrew to English localization, and English to Hebrew localization services for a long list of satisfied clients globally. We accept all translation challenges with confidence.
Way Forward...
You can get free quotes at CHL Localization for any desired service. With an assurance of result-oriented work, we are ready to serve your Hebrew translation needs to perfection. Get in touch with us –today!
Enquiry Now
if you need us you can always call us or fill in the form underneath.
Related Services
Locations
Other Languages
LETS GO
Let's Make Something Great Together.