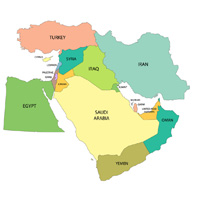 Croatian Translation in India
Croatian Translation Services
CHL localization handles all kinds of Croatian translation services, including legal, finance, technical, medical, marketing translations, and more. We provide quick turnaround time, ensuring translations are delivered on time all the time. During the translation, we focus on human translation meanings that the language and cultural nuances are kept in mind. For end-to-end Croatian localization services, we make sure to translate the document and other digital platforms such as website, mobile apps, E-learning, and more.
Our Core Croatian Translation Services
At CHL Localization, we believe that the best translators are native speakers. We have a network of native Croatian translators who specialize in industry terminology, common phrases, and both languages' culture. All of these factors contribute to precisely translating the meaning of the source document.
The following are critical specialized services:
Croatian Translation of Documents
Transcription to and from Croatian
Interpretation to and from Croatian
Croatian Marketing Collateral Translation
Croatian Desktop Publishing projects
Croatian Content and Copywriting
Croatian Voiceovers and Subtitling
Croatian Editing and Proofreading
Croatian Customer Service Solutions
Croatian Localization of Software and Documentation
Hire the Best Translation Services. Boost Your Profits
Get your documents translated to boost sales and make your global business more successful through communication in the local language. Call now at +91-9818333952 or mail us at info@chllocalization.com.
The Best Croatian Translation Services
If you are a Croatian business looking to enter the global markets or a company vying for crucial markets' untapped potential, you need the best Croatian translation services.
CHL localization provides world-class Croatian translation services that effectively meet the demand for small and large companies. We have a first-class proven track record of working on challenging Croatian translation projects. Irrespective of the project's scope, size, or complexity, many businesses have trusted us with their translation requirements. The most popular language translation pairs are Croatian-English and English-Croatian; we also translate languages to and from Croatian.
CHL localization provides expert Croatian translation services, which are the best place to take care of your needs. Our native certified Croatian translators provide you with quality translated documents that could help you making inroads in the Croatian market. We employ only professional specialists with a certified degree and vast translation work experience in a specific field.
With more than 30 years of experience, we have become a leader in the translation industry. We provide quality, certified translated documents so that you can do your business in a stress-free manner. Functioning across a varied spectrum of institutions in the public and private sectors, our carefully screened specialists all have a proven track record. Their ability to translate your most important documents with precision means that you can count on us and build strong relationships with your Croatian counterparts.
Why Croatian Translation Services Holds Importance for You
The Croats, who are the native people of Croatia, Bosnia, and Herzegovina, the Serbian province of Vojvodina, and other neighboring countries, uses the standardized variety of the Serbo-Croatian language. The Croatian language has become one of the official and literary languages of Croatia. It is also one of the languages of the European Union.
Croatia is a member of the EU and is located in the heart of Europe. It is currently witnessing strong economic growth year on year. Many businesses are keen to invest in Croatia bustling startup, infrastructure, tourism, manufacture, shipbuilding, transportation sector. If you are a business that wants to make a mark in the Croatian market, you must hire Croatian translation services to ensure that all of your company and message documents are translated into the Croatian language.
Croatian trade with other European countries has continued to grow from year to year. If you are thinking of exporting your business to this country, the translation of your documents will be an essential step indeed. If your document and the content is available in the Croatian language, your potential clients will be more likely to do business with you. Good communication is a necessary skill that many companies have to use to target the audience. Translation is often the stage where many businesses underestimate their importance. At CHL Localization, we handle your translation project, whatever the field and language pair, and adapt to your deadline and budget.
Let's Work Together
Get your content translated into Croatian language or to any language of your choice. Call now at +91-9818333952 or mail us at info@chllocalization.com
CHL Localization provides translation services in Croatian language in the following combinations:
Croatian to English translation services
English to Croatian translation services
Croatian to English localization services
English to Croatian localization services
Enquiry Now
if you need us you can always call us or fill in the form underneath.
Related Services
Locations
Other Languages
LETS GO
Let's Make Something Great Together.