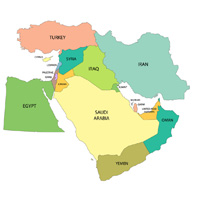 Albanian Translation in India
Albanian Translation Services
Customer expectations about translation quality and speed have changed. Keeping this in mind, we provide the best Albanian translation services from professional Albanian translators who are linguistically fluent and technically accurate. To meet the current enterprise language service requirement, we offer the best-translated documents at a fast speed. We are the next-gen on-demand translation solutions that deliver unrivaled language localization performance. We employ some of the most talented professional native Albanian linguists who provide quality Albanian language services.
Our Core Albanian Translation Services
No matter who you are, our services are excellent! From private clients to big corporations, CHL localization is the benchmark for quality and service. If you need a quick translation translated in the Albanian language or from another language to Albanian, our translation teams arefocused on your needs.
The following are critical specialized services:
Albanian Translation of Documents
Transcription to and from Albanian
Interpretation to and from Albanian
Albanian Marketing Collateral Translation
Albanian Desktop Publishing projects
Albanian Content and Copywriting
Albanian Voiceovers and Subtitling
Albanian Editing and Proofreading
Albanian Customer Service Solutions
Albanian Localization of Software and Documentation
Hire the Best Translation Services. Boost Profits
Get your documents translated to boost sales and make your global business more successful through communication in the local language. Call now at +91-9818333952 or mail us at info@chllocalization.com
The Best Albanian Translation Services
With over more than 30 years of experience, CHL localization delivered translations of the highest quality. Over the years, we have earned accolades from our clients while providing the highest quality translation in over 200 languages. Thanks to a dedicated and committed team, our translation agency has grown and has also provided support to various businesses in their growth for the years.
As the pioneer in translation services, we understand that finding a reliable Albanian language translation can be difficult. With the help of our extensive network of professional translators, we ensure that our clients received a precise and thorough translation in any language. We hire native and certified Albanian translators who understand and capture the nuances of the region and the culture of Albania so that your translated documents make sense and your message gets across to your target audience. The translated documents include letters, work orders, official contracts, legal and medical records, etc. We make it possible for you to do work in Albania and the regions where Albanian is widely spoken and is a predominant language.
Why Albanian Translation Services Holds Importance for You
Albanian is an agglutinative Indo-European language and also the official language of Albania and Kosovo. In Italy, Albanian is the third most spoken language. The Albanian language is mostly written in the modern Latin alphabet; there are also texts written in Cyrillic and Arabic alphabets.
The Albanian language is constituted of many languages, broken down into two major groups: Gheg and Tosk. Gheg is usually conveyed in the north of the country, while Tosk is spoken in the south. The standard Albanian language is based on the Tosk dialect. Therefore, we mainly collaborate with native Albanian translators. We take the target region and its dialect into consideration for our clients hiring our Albanian translation services.
Because it is a descendant of the now-extinct Illyrian language, Albanian classification and relationship to other languages have been debated for years. At CHL Localization, we have the imperative frameworks in place to meet all your Albanian translation needs. Whether it's translation or interpreting, we can provide you with the perfect solutions in no time.
We have professional Albanian translators who are qualified with a minimum of 10 years of experience to match your documents' subject matter. Our native Albanian translators are specialists on the content's various subject matter, having relevant experience and qualifications and background.
The Albanian business market has been rapidly growing, with more foreign businesses investing more than ever. Our team consists of a native Albanian translator who can increase your projects' speed by delivering translated documents at a record time. This will help you make the best impression on your potential business partner. We don't believe in words, we believe in action, and you can see our high level of service through the impact we make on our customer business success, which makes them keep coming back to us time and again.
Let's Work Together
Get your content translated into the Albanian language or to any language of your choice. Call now at +91-9818333952 or mail us at info@chllocalization.com
Enquiry Now
if you need us you can always call us or fill in the form underneath.
Related Services
Locations
Other Languages
LETS GO
Let's Make Something Great Together.