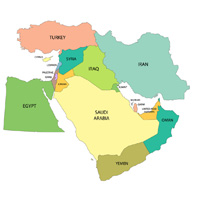 Farsi Translation in India
Farsi to English and English to Farsi Translation Services
Translation services are now well within your reach. We at CHL Localization provide all kinds of translation and localization tasks under one umbrella. We have certified and exceptionally qualified linguists who can offer you accurate Farsi to English translation and English to Farsi translation services-- on time and within your budget. We ensure that the quality of our work is never compromised, regardless of the size and nature of the project.
Farsi Language
Farsi is the official language of Iran and is spoken by over 7 million people around the world. Farsi is also spoken in neighboring countries of Iran like Afghanistan, Pakistan, and other European countries. Farsi script belongs to the Arabic family of the script.
CHL Localization Ltd—the best choice!
We at CHL Localization offer services that ensure that no message is left out or are interpreted inaccurately during communication. As one of the leading names in the translational industry, we offer services in document translation, linguistic validation, desktop publishing, transcription, and subtitling in Farsi. Along with these, we also offer Farsi to English localization and English to Farsi localization services.
Way Forward...
Don't let the burden of translation bother you. We at CHL Localization have a dedicated team to address all your Farsi documentation issues for you. Get in touch to get our free quotes—today!
Enquiry Now
if you need us you can always call us or fill in the form underneath.
Related Services
Locations
Other Languages
LETS GO
Let's Make Something Great Together.