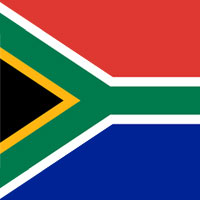 ZuluTranslation in India
Zulu to English and English to Zulu Translation Services
Are you finding your projects linked to Zulu translations burdensome? We at CHL Localization have a team of certified and highly skilled linguists who are fluent in Zulu and over 70 other languages. They are motivated to give you the best of Zulu to English translation and English to Zulu translation services at competitive prices, low turn-around times, and high accuracy.
Zulu Language
Zulu is one of the major Bantu languages of South Africa and is spoken by more than 8 million speakers. Closely related to Xhosa and Swazi, Zulu has evolved from the Nguni branch of the Bantu family. It is spoken in many countries including Mozambique and South Africa. It is a member of the Niger-Congo family of language.
Why Choose our Translation Services at CHL Localization?
Our success can certainly be attributed to the wonderful and symbiotic relationship that we share with our team members and customers. CHL Localization is a leading name in the translation industry and our consistent, high-quality work across different industries and languages is proof of that. Our services include typesetting, interpretations, copywriting, multilingual market communications, and Zulu to English localization and English to Zulu localization services. These are served across all mediums.
Way Forward...
Get in touch with us for free quotes on all the other services that you require on Zulu. We promise high-quality and accurate translation and localization work. Get in touch –today!
Enquiry Now
if you need us you can always call us or fill in the form underneath.
Related Services
Locations
Other Languages
LETS GO
Let's Make Something Great Together.