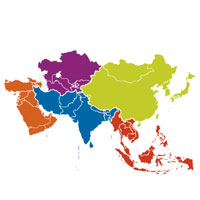 Malay Translation in India
Malay Translation Services
CHL Localization is the leading provider of Malay Translation Services with a team of vital qualified Malay translators and reviewers under our umbrella. Our native Malay translators translate documents in more than 2000 languages from across the world. Whatever, your translated language is, we have the appropriate translators and subject matter expert for it.
Our Key Malay Translation Services
CHL localization takes pride in having the best experience staff and native Malay language translators who deliver quality content to small and big corporations in their desired format. Our translation service includes:
Malay Translation of Documents
Transcription to and from Malay
Interpretation to and from Malay
Malay Marketing Collateral Translation
Malay Desktop Publishing projects
Malay Content and Copywriting
Malay Voiceovers and Subtitling
Malay Editing and Proofreading
Malay Customer Service Solutions
Malay Localization of Software and Documentation
Translation Gives You Big Business Opportunities
Get your documents translated to market your products and services and make your global business more prosperous through communication in the local language. Call now, at +91-9818333952 or mail us on info@chllocalization.com
India's Supreme Malay Translation Services
CHL localization is a certified translation agency having an experience of more than 30 years. Our Malay translators are qualified and professionally competent to provide a carefully created high-quality Malay translation documents. Our native Malay translators have a large vocabulary and are able to express and convey the same intent and thought in Malay as in the source document.
Our native certified translators are professionals from different fields and thus have the formal qualifications of different subject matter to produce documents from various industry verticals. Our native Malay translators have the knowledge of the social-cultural norms of the Malaysia native and thus can localize the content accordingly.
At CHL localization, our translators have professional expertise of various industries including Medical (Pharmaceuticals, Research, Clinical Trials, and Health care), Information Technology, Telecommunication, Manufacturing, Financial Services, Legal, Education, e-learning, e-commerce, etc.
Our certified translators, proof-readers, editors have additional industry experience in the actual topic and relevant industry experience which enables the translator to correctly use the tone and style, understand the industry terminology and jargon, and knowledge of which lexicons or industry terminology references to use.
All these factors are the reason that we are the most sought after Malay Translation Agency. We deliver a high-quality outcome which facilitates the clients' communication across the audience.
Why is Malay Translation Necessary?
Malay is an Austronesian language which is spoken in Brunei, Malaysia, Indonesia, Singapore, East Timor, and Southern Philippines, as well as some parts of Thailand. Approximately 290 million people across the Strait of Malacca, the eastern coast of Sumatra in Indonesia, the coasts of the Malay Peninsula of Malaysia speak Malay as their native language.
Malay is the trading language in the Philippines, including theBataraza and Balabac in Palawan, southern parts of the Zamboanga Peninsula, and the Sulu Archipelago.
Malaysia has given the Malay language the status of the national language. The language is spoken widely by the native people of Malaysia and is also used in professional, commercial and government sector.
In Malay, basic words are formed by additional affixes and hence, many find it easy to master the grammar and syntax. Rumi is known as the Malay alphabet and was introduced around the 16h century CE. The script consists of Latin-based letters and is also the national writing system in Malaysia. There is also an Arabic alphabet called Jawi that is used for writing, but Rumi is more common for both formal and informal purposes.
If your business calls for communicating directly with your customers, then you need the help of the best translating agency that can translate anything for you and convey your message to the Malay speaking population. CHL Malay translation services is the best transition agency up for the job!
Let's Work Together
Get your content translated in Malay language or to any language of your choice. Call now, at +91-9818333952 or mail us on info@chllocalization.com



Enquiry Now
if you need us you can always call us or fill in the form underneath.
Related Services
Locations
Other Languages
LETS GO
Let's Make Something Great Together.