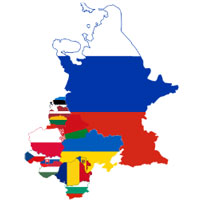 Greek Translation in India
Greek to English and English to Greek Translation Services
If you are still on the lookout for high-quality result-oriented Greek translations, then CHL Localization is the right place for you. We have a set of certified language experts who look into covering all communication and language-related issues; so as to help bridge the gap caused due to language differences. We make sure that there are absolute clarity and authenticity in our Greek to English translation and English to Greek translation services.
Greek Language
Spoken in more than 36 countries including Albania, Armenia, Australia, Austria, Bahamas, Bulgaria, Canada, Congo, Cyprus, DRC, Djibouti, Egypt, and France, Greek is the official language of Greece. It is spoken by over 12 million people worldwide and uses the Latin script.
Choose our Linguists at CHL Localization
CHL Localization places the brand integrity of every company it works with on a pedestal and strives hard to improve and help spread its message to a wider market. Our clients are linked with a wide spectrum of industries and require our language and translation expertise in every segment. With services like Multilingual SEO, Document Translation, Bi-Lingual Placements, Proofreading, Copywriting, Greek to English localization, and English to Greek localization, you can look forward to availing result-oriented solutions for your needs.
Way Forward...
Regardless of the scope and nature of work, we provide you with timely, reliable, and accurate services. So, get in touch with us and get free quotes—today!
Enquiry Now
if you need us you can always call us or fill in the form underneath.
Related Services
Locations
Other Languages
LETS GO
Let's Make Something Great Together.