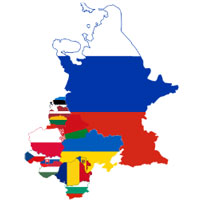 German Translation in India
German Translation Services
The German Language
German is an important language in Europe and the world. It is the official language of Germany. It is also spoken in Austria, Italy, Switzerland, Belgium, Liechtenstein, and in some parts of Poland. Over 100 million people speak German across the world.
German Language Trivia
Among the native languages of Europe, German is the most spoken language.
Ahead of English, German is the most widely spoken language in Europe.
Some words are unique only to German.
German has one of the longest words in the world.
There are three-gendered words in German.
60% of the vocabulary of English and German is the same.
Language Trivia
The German language is the official language of Germany, a country located in Central Europe. German, or Deutsch as it is termed natively, is spoken by more than 128 million people worldwide. German is one of the official UN languages. The German language is spoken in more than 40 countries including Australia, Austria, Argentina, Belgium, Bolivia, Bosnia-Herzegovina, Brazil, Canada, Chile, Czech Republic, Denmark, Ecuador, Estonia, Finland, France, Hungary, Italy, Kazakhstan, and Kyrgyzstan. German belongs to the ancient Indo-European languages is composed of the Latin script.
Importance of German Translation Services
Along with Germany, the places where German is spoken are economic powerhouses of the world. Germany is already an industrialized society. The economic opportunities for any entrepreneur are immense with Germany. But, the issue that can hamper your success is the language barrier.
It is where we the CHL Localization come in. We are one of the top German translation agency in India. We have over two decades of experience in providing German language translation. We offered our services to thousands of clients from across the world. We follow industry best practices in providing translation services.
Why Choose Us?
We are the best German translator in India. Our professional translators' team consists of native language experts, DTP specialists, graphics designers, etc.
Along with translation, we also provide localization services. After all, people prefer content that is appropriate for their culture.
Providing accurate German translation is our specialty. We make sure that the meaning, tone, and design of the translated text is consistent with the source text.
On-time delivery is our promise. You can avail our services at cost-effective prices.
Our Services
Not only German translation services, but we also have more to offer. Our services are:
German language translation
German localization services
German interpretation services
German subtitling services
Transcription Services
German Audio-Video translation
Voice over services
German language translation services by CHL Localization provide high-grade German language translation services and localization services. Highly qualified and native German language professional translators with over many years of translating experience provide high-quality translation and localization services using latest technologies like SDL Trados Studio 2011, Adobe Illustrator, Acrobat, Photoshop, Frame Maker, In Design, Dreamweaver, Flash, FrontPage, including MS Word, Excel, PowerPoint, etc. CHL Localization Limited is an ISO 9001: 2008 certified translation company in India.
In addition to German translation and localization services, CHL Localization provides German voice-overs, transcription and subtitling services. CHL Localization services set the benchmark for translation and localization services in German and other European languages.
CHL Localization translators have domain expertise in various industries including Information Technology, Telecommunication, Medical (Pharmaceuticals, Clinical trials, Research and Health care), Financial Services, Manufacturing, Education, Legal, e-learning, e-commerce, etc. With a spare capacity to ensure next-day delivery for small projects, CHL Localization assures of delivery of over 25,000 words per day for large volume projects. CHL Localization works with more than 5,000 clients delivering more than 50 projects in a day with 99 percent on-time deliveries. And at prices that will pleasantly surprise you. CHL Localization translation and localization team includes in-house German translators, editors, proof-readers along with technical experts to deliver German voice-overs, a German website, German sub-titling, German DTP, German transcription, etc.
CHL Localization provides translation services in the German language in the following combinations
German to English translation services
English to German translation services
German to English localization services
English to German localization services
Our Expertise
While translating content into German is our skill, we excel at providing translation for all types of content. Be it, medical, financial, legal, marketing, technical fields, or any other field, we provide an accurate translation of your text.
Contact Us
Do not let your doubts clog your mind. If you are looking for a high-quality German translation service, then choose us.
Contact us and get a quote for your project or to know more about our services.
Enquiry Now
if you need us you can always call us or fill in the form underneath.
Related Services
Locations
Other Languages
LETS GO
Let's Make Something Great Together.