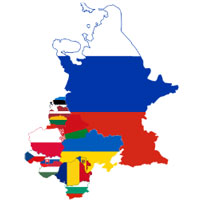 Finnish Translation India
Language Trivia
The Finnish language is spoken in Finland, a country located in Western Europe. It is spoken by more than six million people worldwide. Finnish is also spoken in Canada, Estonia, Norway, Russia in Europe, Sweden, and the USA. Finnish belongs to the Germanic group of the Indo-European family of languages and is composed of the Latin script.
Finnish language translation services by Crystal Hues provide high-grade Finnish language translation services and localization services. Highly qualified Finnish language professional translators with many years of translating experience provide high-quality translation and localization services using the latest technologies like the SDL Trados Studio 2011, Adobe Illustrator, Acrobat, Photoshop, Frame Maker, In Design, Dreamweaver, Flash, FrontPage, including MS Word, Excel, PowerPoint, etc. Crystal Hues Limited is an ISO 9001: 2008 certified translation company in India.
In addition to Finnish translation and localization services, Crystal Hues provides Finnish voice-overs, transcription and subtitling services. Crystal Hues services set the benchmark for translation and localization services in Finnish and other European languages.
Crystal Hues translators have domain expertise in various industries including Information Technology, Telecommunication, Medical (Pharmaceuticals, Clinical trials, Research and Health care), Financial Services, Manufacturing, Education, Legal, e-learning, e-commerce, etc. With a spare capacity to ensure next-day delivery for small projects, Crystal Hues assures of delivery of over 25,000 words per day for large volume projects. Crystal Hues works with more than 5,000 clients delivering more than 50 projects in a day with 99 percent on-time deliveries. And at prices that will pleasantly surprise you. Crystal Hues translation and localization team includes in-house Finnish translators, editors, proof-readers along with technical experts to deliver Finnish voice-overs, Finnish website, Finnish sub-titling, Finnish DTP, Finnish transcription, etc.
Crystal Hues provides translation and localization services in the Finnish language in the following combinations
Enquiry Now
if you need us you can always call us or fill in the form underneath.
Related Services
Locations
Other Languages
LETS GO
Let's Make Something Great Together.