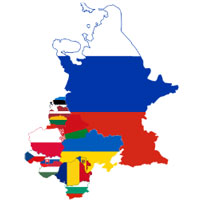 Estonian Translation in India
Estonian to English and English to Estonian Translation Services
If you are on the lookout for accurate, exceptional, and result-oriented Estonian translation services, then you are in the right place. CHL Localization presents a team of competent and excellent linguists who specialize in providing high-quality Estonian to English translation and English to Estonian translation services in the shortest time and within your budget.
Estonian Language
Estonian is the official language of Estonia. Over 1 million people communicate in this language in Estonia and other countries that include Australia, the United States of America, Finland, Latvia, the United Kingdom, Canada, Sweden, and Russia. The Estonian script comes from the Cyrillic family.
CHL Localization Ltd for your Translation Services
At CHL Localization, there is no limit to the scope and nature of the work that we can undertake. Providing translation services in over 200+ languages (and still counting), we aspire to create comfortable platforms for companies and their customers- by eliminating all language differences. We provide benchmarked and high quality Estonian to English localization, English to Estonian localization, copywriting, proofreading, multilingual SEO, customized website content, multi-language brochures, and transcript documents in accordance with your needs.
Way Forward...
Get in touch with us for quality work for any combination of translation and localization services—today!
Enquiry Now
if you need us you can always call us or fill in the form underneath.
Related Services
Locations
Other Languages
LETS GO
Let's Make Something Great Together.