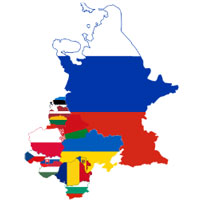 Dutch Translation in India
Dutch to English and English to Dutch Translation Services
If you are in search of translating your Dutch documents, then you have come to the right place. We, at CHL Localization, have an exceptional team of certified and extremely skilled linguists who are fluent in over 200+ languages. Language forms the basis of any communication and we understand the importance of providing Dutch to English translation and English to Dutch translation services with high accuracy.
Dutch language
Dutch is the official language of the Netherlands and is spoken by over 20 million people worldwide. Other countries like Aruba, Australia, Belgium, Canada, France, Germany, Indonesia, Israel, Netherlands Antilles, Philippines, Suriname, UAE, and the USA also have a sizeable Dutch-speaking population.
Advantages of choosing CHL Localization
We believe that the integrity of any message should not be compromised during translation. Minimizing the negative effects caused by the difference in languages, we at CHL Localization maintain high-quality turnouts with cost-efficient services. With our exhaustive nature and scope of work, you can expect high-quality submissions that are not compromised at any cost. Right from Document Translation, Proofreading, Editing, Video Subtitling, Dubbing, Narration, Transcriptions, and Dutch to English localization and English to Dutch localization services, we do it all.
Way Forward...
Find out for sure by contacting us at CHL Localization and get your free quotes for any combination of translation and localization services.
Enquiry Now
if you need us you can always call us or fill in the form underneath.
Related Services
Locations
Other Languages
LETS GO
Let's Make Something Great Together.