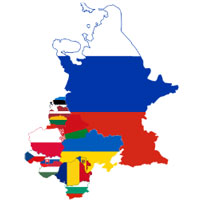 Danish Translation in India
Danish to English and English to Danish Translation Services
CHL Localization is your answer to questions that point towards translational services. Language forms the biggest part of the personal and professional life of one and all. Any hindrance caused by the same can result in unpleasant surprises. We are here to help you with all Danish translation jobs. With our expertise by your side, you can rely on timely delivery and highly accurate Danish to English translation and English to Danish translation services.
Danish Language
Spoken by over 5 million people worldwide, Danish is the official language of Denmark. Danish is spoken in many other countries which include Canada, Germany, Greenland, Norway, Sweden, UAE, and the USA, and uses the Latin script.
Why Choose our Linguists at CHL Localization?
At CHL Localization, we help you communicate in different languages and cultures by eliminating the barriers caused by language differences. What sets us apart is the lowest turnout times and personal attention given by project managers to every project. There are a host of projects that you can entrust to us, including Typesetting, Multilingual Marketing, Video Conference Translation and Interpretation, Proofreading, and Danish to English localization and English to Danish localization services.
Way Forward...
Join hands to a long and fulfilling partnership and allow us to serve you the best we can. Contact us today to get your free quotes for different translation and localization services.
Enquiry Now
if you need us you can always call us or fill in the form underneath.
Related Services
Locations
Other Languages
LETS GO
Let's Make Something Great Together.