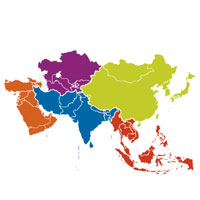 Chinese Translation in India
Chinese Translation Services
Investing in the right translation company hold importance, especially the one that offers Chinese Translation services, CHL Localization is the leading Chinese translation agency that hires the best certified, native Chinese translators to deliver the high-quality document. If your company or business is looking forward to step in the Chinese market, then hiring Chinese translator service becomes important. We are the best professional Chinese translation agency that is backed by modern tools and expert translators for accuracy and timely delivery of work.
Our Core Chinese Translation Services
If you are looking to expand their business and foothold in China, our certified Chinese Translation services can help you. Our native Chinese translators merely don't speak the Chinese language fluently but are also aware and knowledgeable of the Chinese Culture and historical translation to deliver the highest standard and precise translation. Our translation services include:
Chinese Translation of Documents
Transcription to and from Chinese
Interpretation to and from Chinese
Chinese Marketing Collateral Translation
Chinese Desktop Publishing projects
Chinese Content and Copywriting
Chinese Voiceovers and Subtitling
Chinese Editing and Proofreading
Chinese Customer Service Solutions
Chinese Localization of Software and Documentation
Delivering Excellence in Chinese Translation Services
CHL localization is your one-stop integrated translation agency that has proven track records and in-depth knowledge of a wide range of business sectors that will support your Chinese translation projects. With a wide network of experienced, sector-specific native Chinese language translators ready to accept your brief, we can usually deliver your projects in the fastest turnaround time.
Our professional Chine language translators are able to translate the documents and web content according to the requirement of the language. Our native translators understand the language dialects and varied aspects of the language, which makes it easy for translating documents and other contents.
CHL localization offers Chinese translation services for all types of documents from Chinese to English or English to Chinese and that too in various combinations of more than 200 pairs of combinations. Our native Chinese language Translators can translate from documents ranging technical instructions and magazine articles to medical journals, contracts, literature and legal documents.
Get Global With Translation
Get your documents translated to market your goods and services to wide audience and make your global business more prosperous through communication in the local language. Call now, at +91-9818333952 or mail us on info@chllocalization.com
Why Chinese Translation Services Holds Importance for You?
Chinese is the group of languages used by the Chinse person, which forms a part of the Sino-Tibetan family of languages. The Chinese language holds many regional varieties, main ones being the Wu, Yue, Mandarin and Min.
What makes Chinese language challenge and tricky is that the language direction of writing. As long the language symbols indicate thoughts, they can be written not solely in one way. You can write the language from right to left, left to right, or up and down. This means that the translation is not easy for the language, especially if you are dealing with Mandarin paired with a linear type of writing.
Presently, there are more than 1.5 billion Chinese living in China alone, and the rest of the millions of Chinese are widespread throughout the globe. This has increased the importance of reaching out to the majority of Chinese speaking population through their language. Many companies are preferring using Chinese as the communication tool for business and legal purpose.
As the Chinese Economy is raging high and attaining global dominance, more and more companies are investing in the country and in government support. Many international companies are looking forward to tie-up with a various Chinese company and build their base.
You need the help of an exceptional Chinese translation agency that not help you translate the documents but also help you with localization, interpretation and transcription and much more. CHL Localization is a highly rated translation agency that helps you communicate and overcome the language barriers.
Many companies are now hiring professional Chinese translation agencies to cover a vast range of complex documentations. We help you reach and cover the huge geographical expanse of China through their native language. Our Chinese language translators are equipped with in-depth knowledge of Mandarin dialect and vocab to get you the desired results.
Let's Work Together
Get your content translated in Chinese language or to any language of your choice. Call now, at +91-9818333952 or mail us on info@chllocalization.com


CHL Localization provides translation services in Chinese language in the following combinations:
Chinese to English translation services
English to Chinese translation services
Chinese website translation
Chinese Technical Translation
Enquiry Now
if you need us you can always call us or fill in the form underneath.
Related Services
Locations
Other Languages
LETS GO
Let's Make Something Great Together.