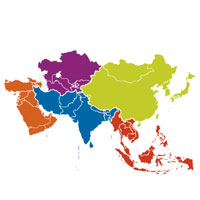 Cambodian Translation in India
Cambodian Translation Services
At CHL Localization, our Cambodian Translation services are driven well by the mission to generate new standards of high-quality translated documents and localization for various content. We have been quite successful in driving business growth that makes us stand apart from other competitors. If you need the best Cambodian translation services, CHL localization is considered to be the clear winner.
Our Core Cambodian Translation Services
If you are looking for the most cost-effective, customer-oriented, high-quality, credible language translation company, you have come to the right place. Localization is the one-stop language solution services company that you can trust and rely on your business upon. Our certified Cambodian translators can take care of all your language needs. To get your message across and make your communication more comfortable, our native translator will help break through the language barrier.
The following are critical specialized services:
Cambodian Translation of Documents
Transcription to and from Cambodian
Interpretation to and from Cambodian
Cambodian Marketing Collateral Translation
Cambodian Desktop Publishing projects
Cambodian Content and Copywriting
Cambodian Voiceovers and Subtitling
Cambodian Editing and Proofreading
Cambodian or Khmer Customer Service Solutions
Cambodian Localization of Software and Documentation
Hire the Translation Services. Boost Your Profits.
Get your documents translated to boost sales and make your global business more prosperous through communication in the local language. Call now, at +91-9818333952 or mail us on info@chllocalization.com.
The Best Cambodian Translation Services
CHLlocalization is dedicated to helping businesses and organizations like yours reach an audience worldwide by providing Cambodian language content that communicates your message effectively. We also translate Cambodian translation services from English into Cambodian and 200 other languages, enabling you to communicate and market yourself within the best environment.
We have native Cambodian translators who provide accurate translation services- an invaluable tool for your business to expand overseas. Our team ensures that we bring you the best service possible, whatever your project.
Our clients are ensured by our medical, scientific, legal, and technical translation, interpretation, and localization from Cambodian to more than 200 languages and vice versa. With the steady focus, linguistic specialization, industry-leading QMS, and customer-centered approach, we have made our name in the translation industry.
We have native Cambodian translators that provide a distinct depth of subject matter experience and possess a worldwide understanding of companies including technology, pharmaceutical, industrial manufacturing, clinical research, aerospace, medical device, healthcare, and defense, energy, and many others. Our translation agency is an ISO certified firm which ensures to meet quality standards in all the translation needs.
At CHL, we guarantee an efficient turnaround, regardless of the project scale. We provide competitive pricing with transparent fees. Our team ensures open and honest business dealings. And alas, we provide translation and interpretation of the highest quality.

Why Cambodian Translation Services Holds Importance for You
Cambodia is a country located in Southeast Asia and is home to more than 16,000,000 people. Apart from the presence of native Cambodians, there are lots of Chinese and Vietnamese inhabitants. Around 13 million people speak the Cambodian language, which is the official language spoken by the people. Minorities also use it.
Cambodian language utilizes its own script and hence differs widely from other neighboring languages. Pali and Sanskrit language through Buddhism and Hinduism influenced the Cambodian language.
Since the mid-90s, the country has rapidly grown, and its presence within the global economy is being felt. Cambodian is considered to be the more common language, and the Vietnamese people widely speak it.
Furthermore, the Cambodian language is also spoken in Thailand, Vietnam, and other immigration nations. Due to the geographical proximity from other countries, it is greatly affected by Cham, Vietnamese, Lao, Thai, but it differs significantly from the languages because of its tonal language. Therefore, there is a complexity involved in the language, and businesses need professional Cambodian translation services to reach a vast audience.
Let's Work Together
Get your content translated in Cambodian language or to any language of your choice. Call now, at +91-9818333952 or mail us on info@chllocalization.com.
Enquiry Now
if you need us you can always call us or fill in the form underneath.
Related Services
Locations
Other Languages
LETS GO
Let's Make Something Great Together.