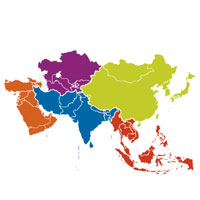 Bangladeshi Translation Services in India
Bangladeshi Translation services
CHL Localization is an international leader in translation services that offers a transparent, intuitive, and cost-effective online portal to customers who need web content, documents, webpages, and video content translated, ensuring high-quality and speed. Unlike various other options currently available in the market, CHL localization connects its customers with highly rated, certified, native Bangladeshi Bengali translators from around the world who deliver quality translations according to company standards.
Our Core Bangladeshi Translation services
At CHL Localization, we are driven by the mission to set the new standard of quality for all non-technical and technical translation and localization. This mission of delivering excellence every time drives our success and sets us apart as a company. When you need precise global communication, CHL localization is the clear choice.
Bengali Translation of Documents
Transcription to and from Bengali
Interpretation to and from Bengali
Bengali Marketing and Marcom
Bengali Desktop Publishing projects
Bengali Content and Copywriting
Bengali Voiceovers and Subtitling
Bengali Editing and Proofreading
Bengali Customer Service Solutions
Bengali Localization of Software and Documentation
The Best Language Service Provider
CHL Localization has the best team of native translators bridging the language gap consistently. Call us at +91-9818333952 or mail us at info@chllocalization.com.
The Best Bangladeshi Translation Services
CHL Localization has a rich experience in delivering accurate Bengali translations for multiple types of documents. Whether you require professional and native Bengali translators for technical documents or you want certified translations of academic certificates, we have got your back. The wide range of document types we cover are- Legal Documents, Literary Publications, Telecommunication Contracts, Medical Prescriptions, Academic Degrees, Diplomas, Marriage Certificates, Technical Documents, Driving Licenses, and Marketing Plans, etc.
At CHL localization, our specialization, focus, industry-leading quality management standards, and customer-centered approach have earned us the trust of many of the world's best technology, biomedical, engineering, and pharmaceutical companies.
Why Bangladeshi Translation Services Holds Importance for You?
Bengali is the official language and national language of Bangladesh. Approximately 98% of Bangladeshis are fluent in Bengali and speak the Bengali language as their first language. Bengali language belongs to the Indo-Aryan group of languages and is associated with the Sanskrit language. Bengali, too like Pali, originated beyond the influence of the Brahman society of the Aryans.
The Bengali language emerged from the colloquial tongue known as Gaudiya Prakrit. Most of the Bangladesh native people have Bengali as the mother tongue; however, the indigenous minority groups have their dialects and languages, some of which are Tibeto-Burman languages.
The Bengali language has two distinctive styles: sadhu bhasa, the classical style, which consists of many words obtained from Sanskrit, and calitbhasa, the colloquial style, which is the standard vehicle of informal communication, both spoken and written.
Until the 1930s, sadhu bhasa was adopted for all written means, but calitbhasa is now the elemental form utilized for contemporary literature. Bengali contains many words borrowed from English, Arabic, Portuguese, Persian, and Hindi. The basins of Bangladesh complete the eastern half of Bengal's ethnolinguistic region, and the Bengali language is communicated by the majority of the country's occupants.
There are also some Eastern Indic language varieties such as Bengali branch, Chittagonian, and Sylheti, which are variously organized either as idioms of Bengali or separate but strictly connected languages.
As you may have noticed, the Bengali language has multiple popular dialects in different regions. Therefore, when you translate your document into the Bangladeshi Bengali language, the first thing is that you should recognize the dialect you use in your concerned region.
While the people of Bangladesh mainly speak Bengali, Bengali emigrants from Bangladesh also speak it in a number of countries around the world, with the greatest populations in Saudi Arabia, Pakistan, and the United Arab Emirates.

Here at CHL localization, we have many native Bangladeshi translators who speak different Bengali dialects. Our translators are experienced in delivering translation services in your required dialect.
Hence, if you need flawless Bangladeshi Bengali translations at an affordable price, we are here for you.
Reach Out to Us
If you have any questions about our translating process or our pricing, call us at +91-9818333952 or mail us at info@chllocalization.com.
Enquiry Now
if you need us you can always call us or fill in the form underneath.
Related Services
Locations
Other Languages
LETS GO
Let's Make Something Great Together.