Tricks to build proficiency in translation for a business Growth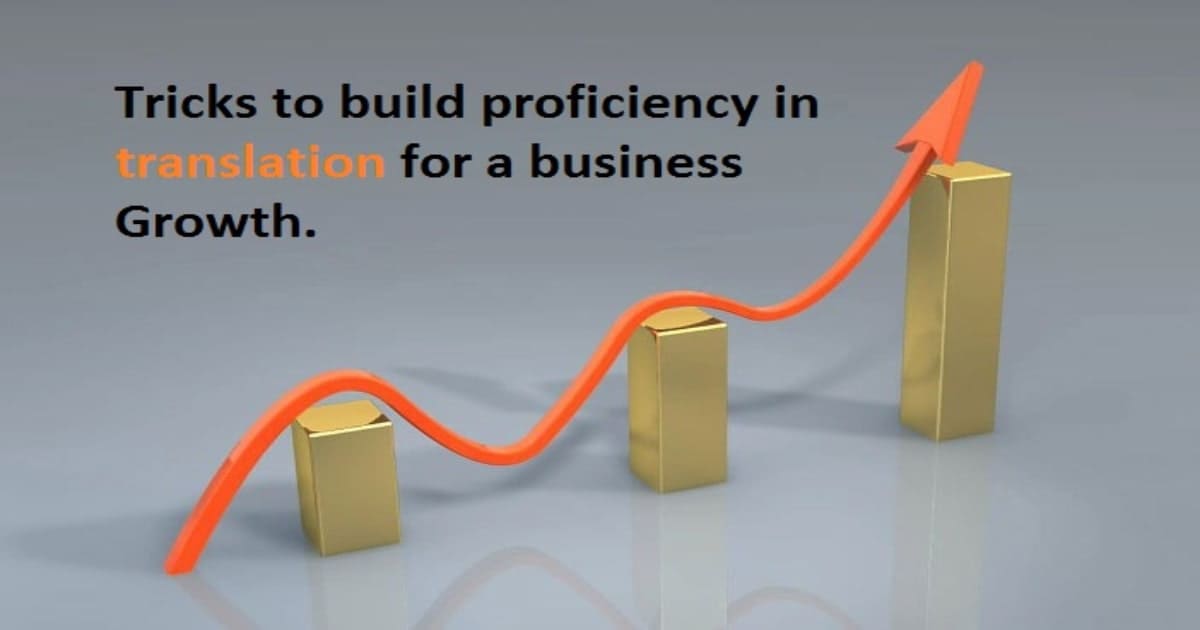 We understand that you will give maximum time and effort to make it successful when you have a business of your own. You will leave no stone unturned to achieve your dreams for the advancement of your business. No matter what opportunity you find coming your way, you will not buckle down, and will jump on the chance to avail it. There is nothing known as small or big in the world of business, and every opportunity counts when you're running it.
If you want to take your business to the next level, then translation services are one of the many ways which could help you. With the help of certified translation services, your business can reach potential clients and make a mark globally. Businesses can connect with people in the language that they don't understand through translation. Translation services for businesses are provided by translation agencies like CHL localization with native certified translators in their team.
Only certified business translators can understand business jargons and translate them accordingly. If you hire a translation agency who knows nothing about business translation, then that could mess up your documents and harm your reputation.
Some businesses even hire some of their employees as a translator when they require translation services. This can be a good strategy if you have a native speaker of this language in your organization. But you need to understand that translation is not merely a literal meaning of the content. A real translator can only be groomed through time and experience. So, give translation tasks to your employees only if you are trust their abilities as translators. But you can't overlook the significance of certified translation services in your business.
Also Read Why Do We Need Translation Services?
Here are some of the translation strategies for business growth:
Accuracy: If you work with the certified translation services, it is the best choice for your business. You can expect precisely, and high-quality translated document with no mistakes. Before hiring any certified translation services, make sure to perform a detailed research before choosing the agency. You must hire a reliable translation agency. Otherwise, you may have serious problems in your day-to-day business.
Look Professional: If you're conducting your business abroad or dealing with foreign partners and client, it is better to use professional translation services for business. Working with a reliable certified translation company portrays you as a professional who can provide quality translation on time. When doing business, this is the way to have a successful business communication.
Error Free Translation: When you are conducting business, business correspondence is as important internally and externally too and hence there is no place for mistakes. Rely on a perfect and professional translation agency to avoid any unpleasant misunderstanding. Your business communication demonstrates your attitude to work, so definitely you need an impeccable translation.
Website Translation: In the world of the Internet, every business has created a website in the popular language. If you want to use a language other than English, you should consider certified website translation services as a viable option to expand your reach overseas. With the help of website localization, you can let the world know about your product and services, and in return, you can target a mass audience.
In this matter, your employees can't help you translate a website as it isn't only translating the literal meaning of the text on the pages. Still, you have also to consider the various technical issues and cultural context that you may encounter.
Marketing Adaptation: If you want to target a certain market with the help of content that needs to be translated, then the content must be adapted to that specific market. Professional certified translation services with experience in the field and native of that language can help you adapt your market materials successfully to that market.