Benefits of E-learning Translation during Covid-19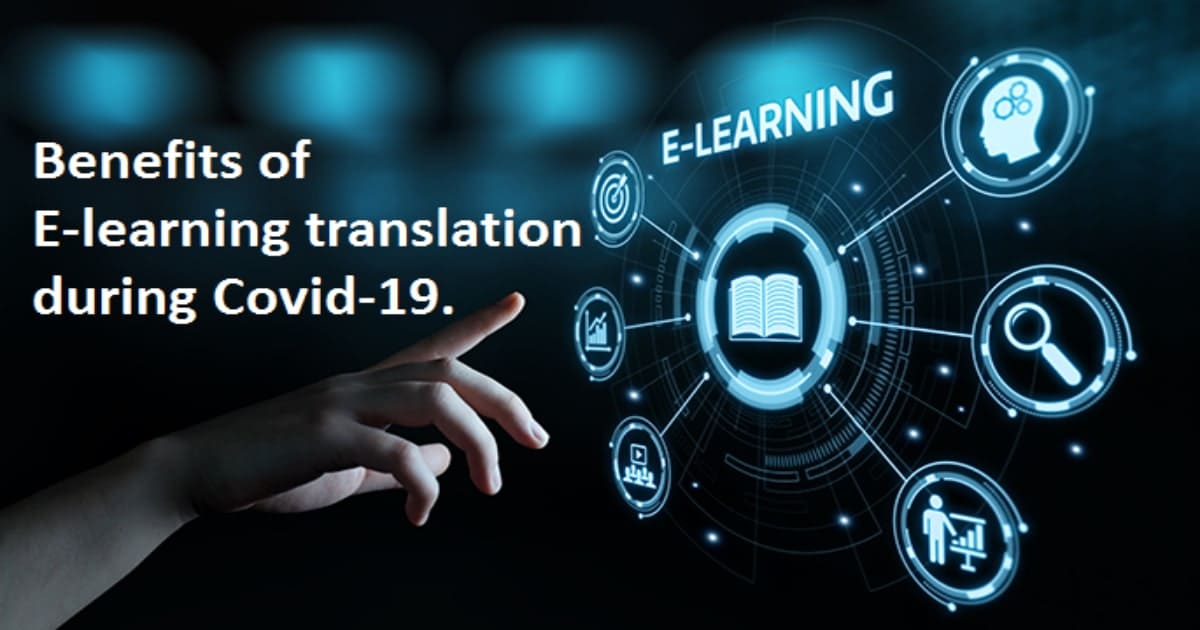 It is hard to adjust when we face changes such as the global pandemic of COVID-19. During COVID-19, schools have been closed, offices have been partially shut down, and the world had faced a lockdown. This change had profound effects on our lives, therefore shifting our reality entirely without leaving us much time to prepare ourselves. However, there's always a silver lining, and that came in the form of e-learning translation. E-learning translation is a dynamic, agile, and effective way to learn, grow, and motivate. Translation services in India have made e-learning translation so simple that many people are using e-Learning translation support who upskill themselves during COVID-19.
Here are just a few benefits of being learning translation that you can enjoy during COVID 19.
1. Flexibility
Change is constant, and things are changing all the time. E-learning translation gives you the agility to change and adapt your learning approach as you go along with it. Translation services in India help you understand the content from different languages in a simple manner.
It does not matter if you are a night owl or morning glory; you can learn either way, whichever works best for you. For the E-learning translation, you do not have to worry about the dress codes or to be presentable and acceptable when learning virtually. Translation services in India translate various documents or text so that it is easy to comprehend and readable. There are low stress and flexibility of e-learning, just ensuring that e-learning is accessible, making it easier for us to invest the time and the effort.

2. Learning on the go
There are many courses in different languages which students want to take up but can't due to language barriers. Translation services in India have opened the door for learning opportunities between work meetings or the daily hums of personal life. There are exciting trends in e-learning, like microlearning, which can fit in when it works for you to make the whole process of developing a new skill or professional certification less stressful. As you become a lifelong learner, it can add so many advantages to your happiness, wellbeing, and professional success.
3. E-learning makes it fun
As students and professionals are training themselves from the environment of their home during COVID-19, translation services in India have incorporated social and gaming elements into learning. This element helps the learners interact with each other and keep themselves motivated by increasing engagement. Translation services in India have brought gamification in different avatars, which helps lend a fun and light-hearted element to learning. By incorporating gaming into the learning experience, it has increased the participation and retention of material. Social learning enhances the knowledge sharing aspect and deepens the effect of learning on the learner.
4. Upgrade Yourself
COVID-19 has brought challenging times with it, and it has resulted in many employees being furloughed and unemployed. We know that there is so much to learn and so much to read. E-learning allows us to focus on what we want to do and can do. Therefore, unemployed people can train themselves from these courses to refresh valuable training that can position them for success and help them to re-enter the workforce. Translation services in India meet the content requirements from different languages, which can be accessible by the audience to develop a new skill or refresh one that they have developed in the past.
E-learning is a great way to get the skills and the knowledge that you desire to set yourself apart from the competition when you apply for a promotion or a new job. E-learning translation facilitates the learning process for you and helps you in your new passion for learning or a new position in your career development.