3 Things Everyone Should Avoid While Hiring a Translation agency in Mumbai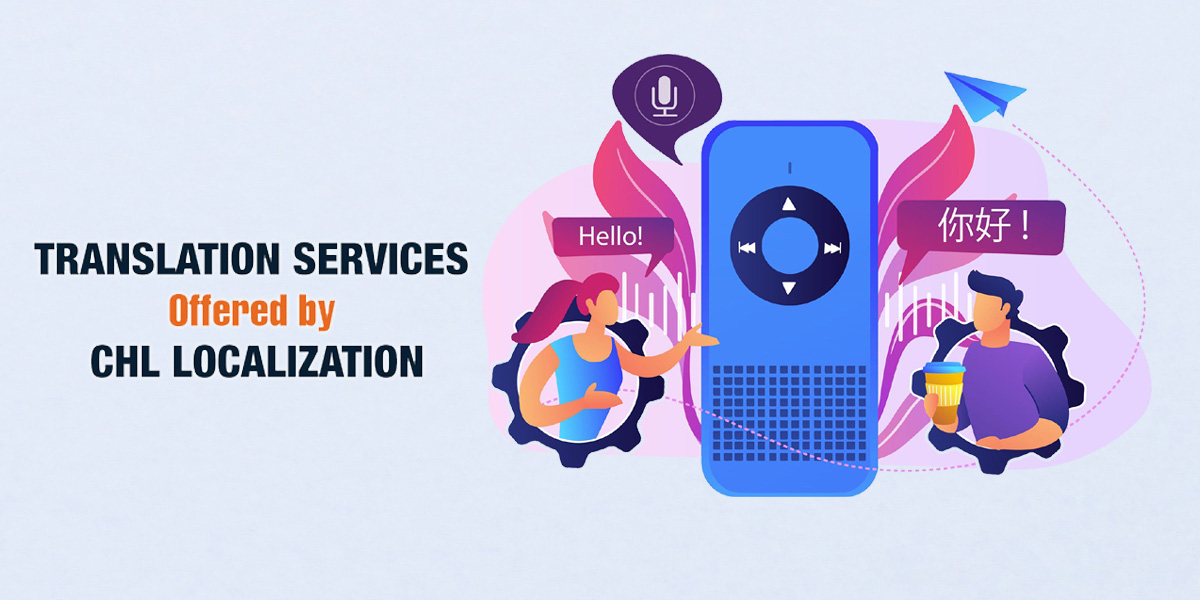 Translation Studies is the study of the theory, description, and application of translation. Translation Studies can also be described as an inter-discipline because it examines translation as interlingual transfer and intercultural communication. It includes comparative literature, cultural studies, gender studies, computer science, history, linguistics, philosophy, rhetoric, and semiotics.
The ability to translate is becoming increasingly vital and desirable. Today's multicultural and multilingual society needs effective, efficient, and empathic intercultural communication. It's significant for several reasons, which we will now discuss.
English is the most widely spoken language in the world. As a result, one can doubt the value of translation and wonder why everyone doesn't just speak English.
The fact, however, is that not everyone can speak English, and even fewer can speak it well enough to converse successfully. Perhaps more crucially, language is much more than just the exchange of words, and it also expresses the culture, society, and beliefs. Therefore, promoting a global language would almost certainly result in the loss of culture and tradition expressed through national languages.
Highly trained practitioners are required for effective, efficient, and sympathetic translation. Translation Studies courses are an excellent opportunity for linguists, language graduates, and translators to gain a thorough grasp of the academic area and the abilities necessary to perform as a translation professional.
Translation helps people all around the world to communicate effectively. It is a knowledge courier, a guardian of cultural legacy, and essential to a global economy. The importance of highly trained translators cannot be overstated, and translation Studies assist practitioners in developing these abilities.
Globalization's influence may be observed in all major countries. More companies are marketing their products in worldwide marketplaces with millions more clients. Expansion is the new trend for successful firms, and the Internet makes it much easier for entrepreneurs to discover new consumers.
Translators are required to reach out to international audiences. Many businesses want their websites to be translated or translatable for clients who speak various languages. The web pages will surface and score high on different search engines once translated. Businesses in the United States or the United Kingdom may now reach audiences in India, China, and South America.
All these things trigger the need of translation agency in Mumbai. Let's discuss the points you should keep in mind while looking for a translation agency in Mumbai.
Experience in the Industry
When hiring a translation agency in Mumbai, it's essential to ask about the company's experience. If an agency has been in business for more than five years, this should be enough to make you feel confident about the company's abilities. Also, look for certifications and specializations. You want to work with an agency with experience in the industry you need translation for. Choosing a bilingual agency is also essential if your audience is predominantly ethnic or non-English speaking.
Regardless of the language used, clients want regular updates about their projects. Any credible agency will assign a contact person to each client. They should be happy to answer any questions and make changes as required. They should also be willing to meet your deadlines and meet your specifications. It's essential to make sure you're satisfied with your translation project and have no problems communicating with the company.
If a translation agency in Mumbai provider offers customer support, ensure they have a dedicated customer service department. You want a quick response and a human voice. You don't want to spend time explaining your order over a chat, so be patient and polite. Be sure to ask how long the operator will be working with you and whether they'll use the same translators for your projects.
Quality is the most important thing to look for in a translation agency in Mumbai. The service should provide the translation you need and add value. The customer service should be prompt and excellent. If a customer is unhappy with the results, the company isn't good. It's best to avoid hiring an agency based on the price. Instead, please focus on the quality of services that they can offer.
The client should have the right to make changes or have the right to change the terms. The agency should be transparent and communicate with the client regularly. If the translation agency in Mumbai doesn't communicate with the client, it could be because it doesn't understand the language. It can be challenging to get a legal document translated, so certified translation agencies are essential. However, the benefits of using certified agencies are many.While it is vital to hire a translation agency in Mumbai in Mumbai, it is crucial to know your needs and make sure they're a good match for them. An agency that charges too much will only end up costing you money. To avoid this, it's better to choose a translation agency in Mumbai that has proven its worth, and it will be more likely to exceed your expectations.
The best translation agency in Mumbai should offer 24/7 customer service. The operators should be courteous and professional and should be available to answer any questions you may have. You can ask questions to ensure the quality of the translation and determine if the agency is a good fit. Once you've found an agency that meets your needs, ask for samples of their previous work. Do not just take their word for it.
The translation agency in Mumbai should be able to provide you with quality translations. Not all agencies have the experience to handle the most complex content. Moreover, they should be able to adapt to your style of communication. The agency should be able to meet your requirements. For this, the agency should have experienced translators specializing in the industry. If they don't have the experience, they should not translate your content.
In addition to quality, the translation process involves many steps. A translation agency in Mumbai should have a quality assurance process to address any issues that arise during the process. You should also ensure that they are certified. If you're looking for a Chinese interpreter in Mumbai, check that they can communicate with your target market. If you need to hire a Chinese translator, check their qualifications. They should have certificates to prove their proficiency in the language they are translating.