Know the Importance of Transcription Service for your Videos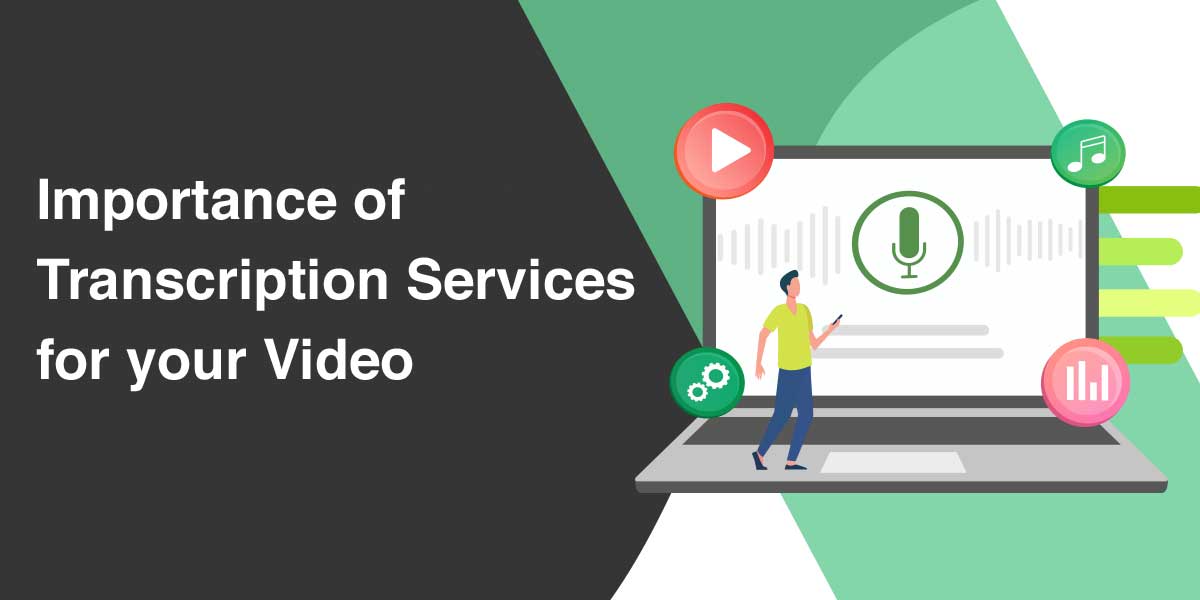 When you watch a foreign movie in your home or cinema halls, subtitles make them much easier to watch. Subtitles enable you to enjoy those cinemas or video content just usually, and hence hardcore fans may ensure that they do not miss anything, even a word of their favorite programs. So, for understanding your video content clearly, you will need the assistance of a transcription services company.
With its voice recognition software, Google has made it moreaccessible than ever to sync transcripts with those marketing videos to develop closed captioning for those who are audibly impaired. However, there are some other benefits of choosing the services like transcript and closed captioning. The fact is that the text not only helps your audience to understand the content of the video in a better way, but it also helps those videos fuel search engine results. So, let us talk about what you should consider if you wish to upload a video to YouTube.
YouTube makes the task of syncing your transcript with audio easier
Syncing your transcript with audio is not a really hard task. With the help of the voice recognition software of Google, all you have to do is upload the transcript to YouTube after uploading the video. Then you need to press the button showing "sync," and then the software will go through the transcript automatically and sync it with the audio uploaded by you. Now, you don't have to do the task yourself, so the process has become much easier than before. You can also get help from the Transcription services company in Bangalore.
Why will you think about uploading your transcript to YouTube?
You may think about uploading your transcripts to YouTube because the benefits are many, such as:
1. You will earn SEO benefits
Your transcript usually becomes a type of "written" content for the particular video that Google may search and crawl for keywords. This can be easily added to the metadata for your video and crucial results in a powerful synergy. This not only helps that particular video rank higher on YouTube but also on Google as well.
2. You can be able to reach a larger audience by uploading your transcript to YouTube
You can be able to reach a larger audience by uploading your transcript to YouTube. The reason is that the option for closed captioning is only available for those brands that upload a transcript alongside their video. Thus, you can ensure that the people who are hearing impaired can also enjoy the content of your videos. This will eventually increase the reach and scope of your brand to a great extent. Moreover, if you wish to rank higher in SERPs, your site will need text content. When the search engine searches for crucial information, the visibility of your website will increase.
3. Your video and audio content will get the reference
If you upload videos and audio or podcasts on your website, transcription of those files will help several researchers will follow the content. Transcriptions also help people by offering some crucial information instantly instead of replaying a video or podcast several times to get the details.
4. Your content will become prominent for those who have a hearing impairment
Delivering effective transcripts of your multimedia content allows people who have a hearing impairment to read your content. This will make them believe that you really care for people who have disabilities. With the help of an error-free business transcription, you can easily try to ensure that every people can get a chance to access the information they want.
As those hearing-impaired people do not get help from those pieces of information offered by podcasts and videos, thus they will get their required information from your content, and thus, the reputation of your company will increase eventually. So, you can complete this task of transcription with ease with the help of the transcription services company in Bangalore.
5. Offers links to content
With text, it is convenient to add links to several other pages of your website; and hence, more content will become available to the consumers and researchers. Offering links to your webpages is also helpful for cross-promotions. You can easily make people stay longer on your website by generating more interesting and valuable content.
For instance, if you publish a particular article, you will get a keyword that links to your site. This will be really beneficial for you. Consumers who will go through your content will reach your site, and if they can find your content valuable and interesting, they will definitely stay a little longer on that page.
Why should you avoid using the auto transcribe feature of YouTube?
While a few brands might be tempted to use the auto transcribe feature of YouTube, it's crucial to know that it is much more effective to use and upload your own transcript for better results. The reason is if the software is not perfected yet, the auto-transcribe feature will result in close captioning that will not be effective. It will not be accurate and may frustrate your viewers. Not only this, but it may also provide no SEO benefit. So, it will be more effective and beneficial if you keep the script of your video content and upload it as the transcript.
In addition to this, there are many examples of YouTube and Google are using closed captions for indexing videos and video SEO based on the verbiage and terms found within the transcript. Though this is not really "groundbreaking," it's crucial to note that most companies or brands are not using this feature, and with no upcoming trend, you can use a feature that offers amazing benefits without the knowledge of your competitors. For the best results, you can get the assistance of the transcription services company in Bangalore.
Therefore, there are multiple benefits of transcription services for your videos, and in order to enjoy all those benefits, you need to contact a reliable and skilled transcription services company in Bangalore.